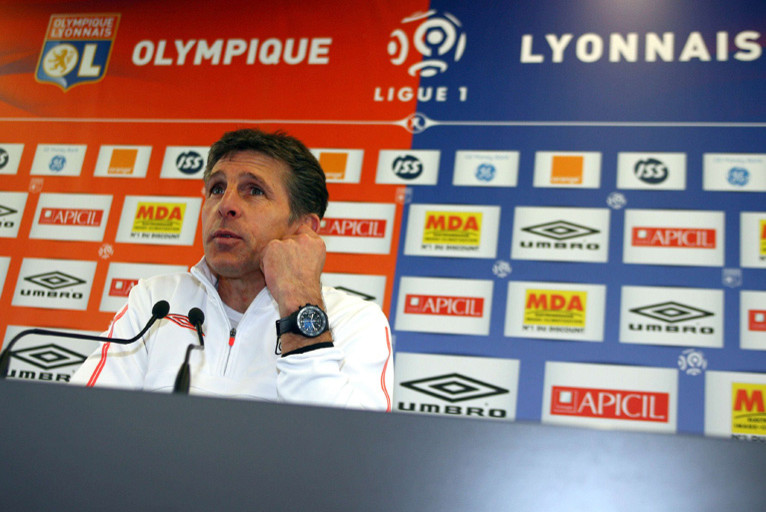 After the day's training session, Claude Puel answered questions from the Press.
What does the injury situation look like?
Clerc, Hartock, Delgado and Gonalons are all out. The latter will be out for the remainder of the season. As for Aly Cissokho, we'll see tomorrow. He should start back in training today.
What do you think of the distinctions received by Lloris and Lisandro (Ligue 1 best goalkeeper and best players)?
It's fantastic for them. It's deserved, they have shown talent and consistency at a high level. All I have to say to them is « bravo », as well as to their team-mates who put them in the best conditions. It was important for Lisandro who has discovered a new league, a new football and new team-mates. It has been a successful season. Lloris continues to progress, even if I would have liked to have seen him in action a little less often. It's a shame that Bastos's goal didn't receive a reward, as it wasn't bad at all.
Is there more pressure after the draw against Valenciennes?
No, the pressure is the same as it has always been. We dropped two points in a match that we could have negotiated better, but now we have to focus on Wednesday's match which will be very important. There is no more pressure than during other seasons. Lyon have to in the top three. At Valenciennes, there was a little bit of frustration at the end of the match. But, I think that the point and the last goal will be very important. It came down to little details. We could have dealt with the match better, but it has left us a good perspective for third place; second place is still a possibility.
What do you think of this AS Monaco side?
They have individualities capable of making the difference, playing well on the counter attack. Playing against OL is a source of motivation for our opponents, as we saw against Valenciennes. It is up to us to play at a good level, to focus on the pitch, not the environment. The pressure is on everyone. A lot of teams would love to have this sort of pressure.