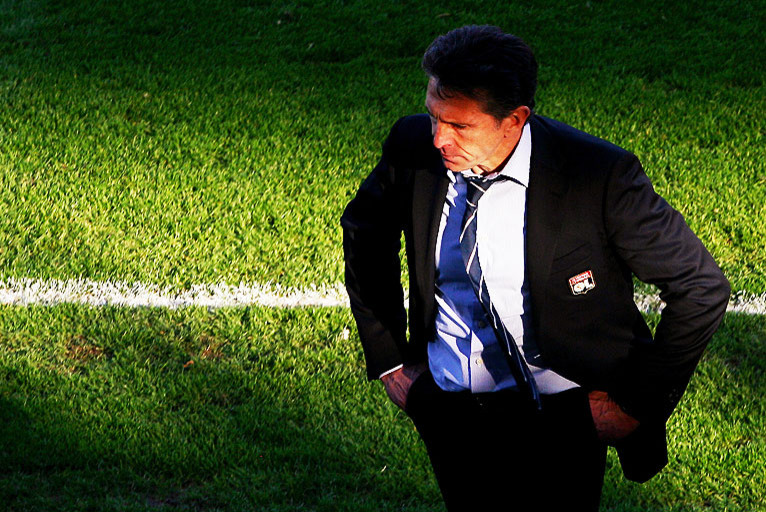 After the closed training session, the OL manager answered questions from the media…
Claude, what does the injury situation look like?
"Bodmer is on the way back, he will almost certainly be in the group next week. Clerc is still out because of his knee. Delgado is out for the rest of the season. He has a little tear in his hamstring. Other than that there are little knocks but nothing special".
How did you find the squad after the elimination at the hands of Bayern?
« There was a little bit of everything. Certain players were more affected than others. Things are settling back down. Everyone will evacuate the disappointment and focus on Sunday's match".
Is it not too difficult to pick the squad back up?
"We have experience now, notably the experience of last season. The squad is united and has grown up this year. We have five matches left to play. It's interesting to go through this type of thing. The group matured after November and December. A big club is recognized in its ability to bounce back. Knowing how to do this depends on strength o character and asking yourself the right questions. You must be able to move easily from one competition to another. The squad has been through different moments and competitions? That's just part of a season. We have something ongoing that we need to finish off in style. Everything depends on us. I've already moved on, we have no time to dwell on the past. I encourage my players to look to the future".
Are the next two matches more important than the three others?
"No. All 5 matches are close together and there will be no difference between them. We will have to be in form for all five games. It doesn't matter who our opponents are, it will not be easy. There are five games to go, we will take stock once they are over".



"I have a lot of

respect for the work put in by R. Girard

"



Will you be supporting OM against Auxerre?
"No. If we win our five matches we will be on the podium and well placed. We aren't going to start calculating in view of our opponents".
What is your opinion of this Montpellier side?
"They have performed well throughout the season and have been very consistent. They play well, simply. They have a very strong collective, from which a few players have been revealed and picked up their level of play. It is no surprise that they are where they are. I have a lot of respect for the work put in by René Girard, but, we are going to Montpellier to win".
Do OL still have enough gas left in the tank?
"It's the sum of all the parts, it's mental and physical. I think that we have the mental and physical resources left to finish off the season well. We will show it".