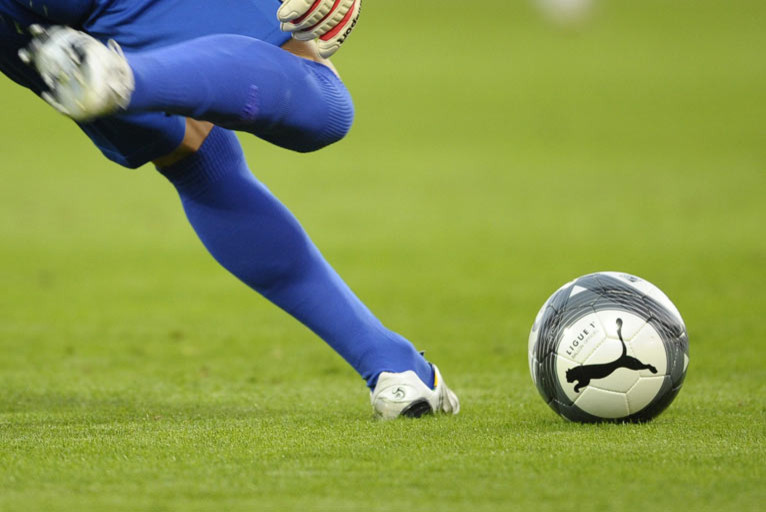 Two matches have already been played...one, between the 1st and 2nd placed clubs, has been moved forward and seven will take place on Sunday, including the crunch match between Montpellier and OL...
The final of the Coupe de France will of course be the centre of attention on Saturday night, but 24 hours earlier in the Yonne, it will be the final of the French league which will be played out between Auxerre and Marseille. A success for Pedretti and his team-mates would put a lot of suspense back into the title race just three games before the end of the campaign. Auxerre would come back to within 2 points of OM. A victory for OM, or a draw, would be almost certainly take the crown to Marseille. This match at the Stade de l'Abbé-Deschamps promises to be fascinating.
On Sunday, Lille will not want to waste the slightest chance of remaining on the podium with their home game against Nancy. St-Etienne have the possibility of mathematically ensuring their survival in their match against Lens. Rennes , at home to Sochaux, will be looking for a victory which could help them move up a place in the standings.
Valenciennes have refound a certain energy and can better their current 10th place in the table. They must be wary of Lorient, 7th, who are closing in on Bordeaux. Can Bordeaux get back to winning ways in the derby against Toulouse? As for Boulogne, they could take another win for their honour at home to Nice.
Montpellier – OL
AJA – OM
Boulogne – Nice
ASSE – Lens
Rennes – Sochaux
Lille – Nancy
VA – Lorient
Bordeaux - Toulouse