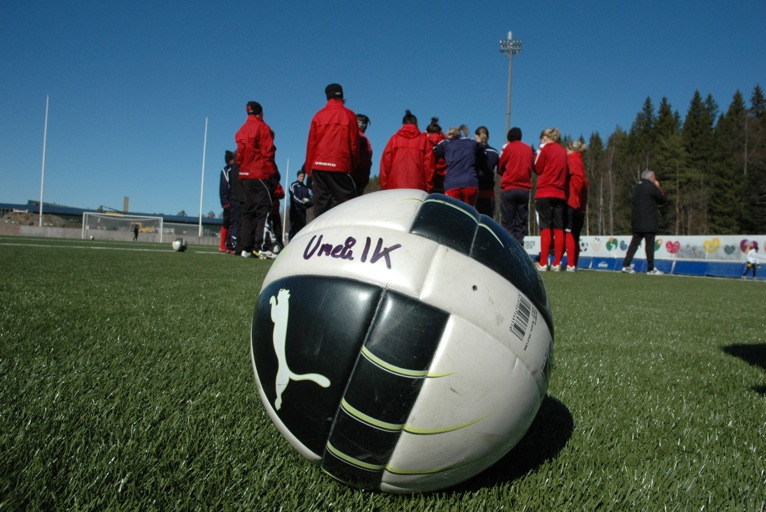 OL's women are playing for a place in the final of the Champions League this evening in Sweden, after a 3-2 success in the first leg at Gerland.
"On s'était donné rendez-vous dans 10 ans… ", (we'd decided to meet back up in ten years) sang Amandine Henry yesterday afternoon in the bus on the way back from training. We could update the famous song by Patrick Bruel to: "They had decided to meet back up in two years …", when thinking about the confrontation between the Swedes of Umeå IK and the female players of OL. In 2008, during the first European adventure, Farid Benstiti's players went out despite not losing at the same stage of the competition (1-1, 0-0 : "Paradoxically, it is a nice memory. We managed a good run with a great team", remembers the OL coach. For the captain Laura Georges: "The stadium has changed, the players as well. It is altogether a different match which we will play tomorrow".
The elimination does not seem to have left any traces, it has to be said that OL made a strong impression during the semi-final first leg despite a tight score of 3-2. Yesterday, on the new synthetic pitch at the Gammliavallen stadium of Umeå, the OL players worked particularly hard on their attacking phases. Without the injured Lotta Schelin, but with the return of Elodie Thomis, Farid Benstiti would like to see his team create as many chances as they did in the first leg, whilst gaining in efficiency.
In Umeå, there is work going on around the stadium and within the Swedish team which has become radically younger since 2008. Yesterday, the sun was with the OL players throughout their training session. Maybe things have changed in Sweden and the OL's womens time has finally come …


Umeå IK - OL Women
Wednesday 19h55 live on OL TV