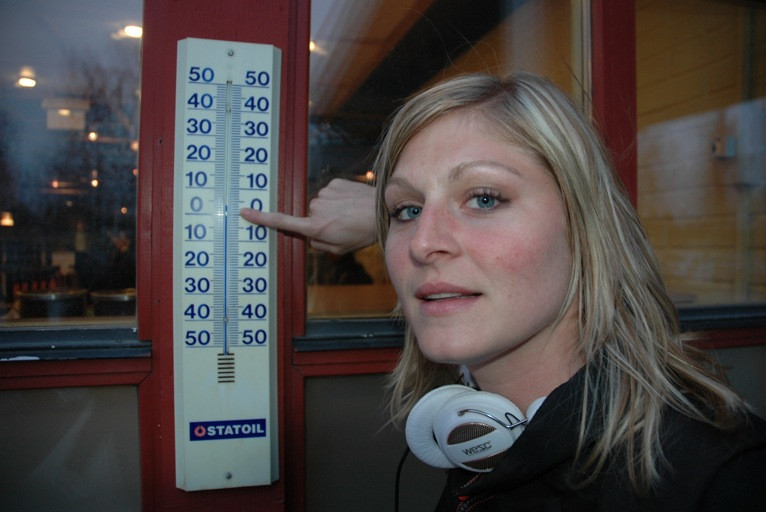 Two years after their elimination in Sweden, OL's female players touched down in Umeå on Monday night for a revenge match in the Champions League semi-final return leg.
Deprived of the journey 10 days ago because of the cloud of ash which had invaded European airspace, the Lyon squad was finally able to make their way to Sweden on Monday night. During the three hour flight, the manager Farid Benstiti watched, on DVD, the elimination of his side in the semi-final of the Challenge de France on Sunday in Paris (1-1, 3-2 on penalties).
The sight of the snow laden countryside and then the announcement of the hostess telling us that the temperature was 3°C brought back memories for all those involved in OL Womens first European adventure (which ended with an elimination in the semi-final against Umeå 1-1 then 0-0). But also the memories of the Scandinavians who had worn the jersey of Göteborg, like the Swede Amélie Rybeck: « In 10 years, I have only once been on the winning side against Umeå… ». The same goes for the Norwegian Ingvild Stensland before her second victory, 3-2 in the first leg with OL.
The other Swede of the group, Lotta Schelin, will not be taking part in the encounter as her season is over due to injury. The OL striker, who still came along to support her team-mates, was given the welcome of a star at the Umeå City Airport where photographers and journalists bombarded her with flash photography and questions, while others tried to get a few words of English out of Louisa Nécib. Not an easy task!
Umea IK – OL Women
Wednesday 19h55 live on OL TV