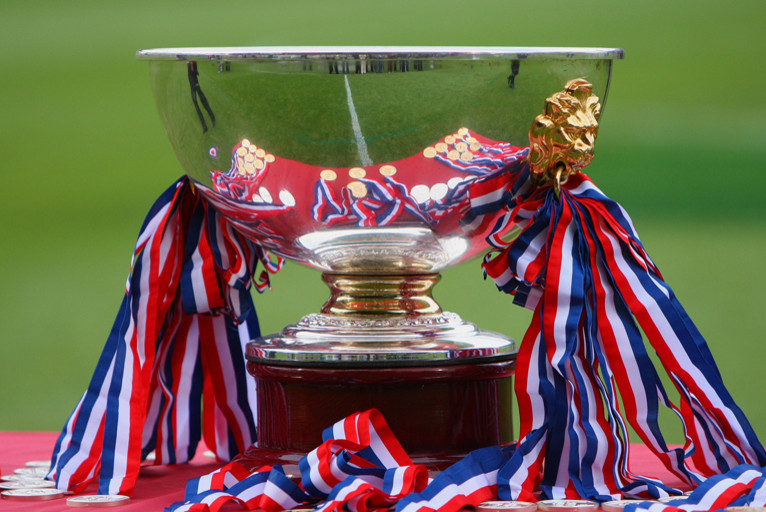 Three days before their Champions League semi-final return leg in Umeå, OL Women are playing for a place in the final of the Challenge de France this Sunday at 15h00 in Paris.
In three days, OL's female players can win themselves tickets to two finals, suffice to say that the next two encounters will be worth their weight in gold. Before a decisive journey to Umeå to attempt to win a historic place in the final of the Champions League, Farid Benstiti's players will be trying, this afternoon, to reach the the final of the Challenge de France. This is the female equivalent of the Coupe de France, in which OL have been quite succesful reaching four of the last five finals and winning the competition in 2008. It was against the same PSG at the Stade de France (3-0).
So far, OL have thrashed Nord Allier (9-1) and AS Muret (9-0) before winning in Soyaux in the quarter-final (2-0). The Parisians have had things a lot more difficult with slender wins against Montigny (2-1), 5-4 on penalties against Le Mans (D2) and 4-2 on the pitch of Hénin-Beaumont.
In Paris, Umeå and up until the end of the season, Farid Benstiti will be deprived of his Swedish striker Lotta Schelin, victim of a big sprain to the left ankle. Elodie Thomis who just underwent an operation on her wisdom teeth will also miss the match in Paris but will be available for the game in Sweden. In the absences of these two players, OL will be trying to start their final sprint home this afternoon at the Stade Georges Lefèvre of Saint-Germain-en-Laye.
OL Women squad:
Goalkeepers: Nilsen, Bouhaddi
Defenders: Georges, Renard, Franco, Rybeck
Midfielders: Cruz, Simone, Stensland, Henry, Nécib, Dickenmann, Kaci
Forwards: Katia, Herlovsen, Brétigny