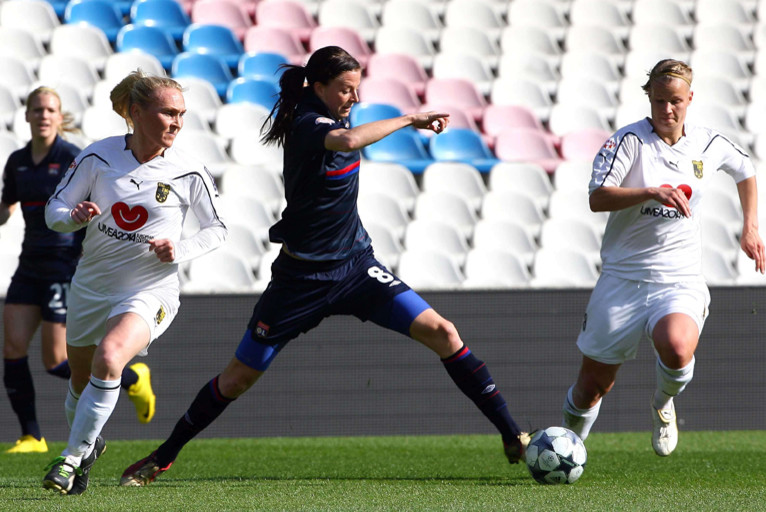 The OL Women striker has been victim of a serious strain to the left ankle and will be out for the rest of the season.
OL's female side have been dealt a tough blow. Just before the semi-finals of the Challenge de France and the Champions League, the Swedish attacker Lotta Schelin picked up an injury in training last Saturday: "Following an involuntary contact with Wendie Renard, my foot remained stuck in the ground ", Lotta explained to us. The exams that were undertaken at the start of the week were formal according to the doctor Jean-Jacques Amprino: "It's an awkward strain, the ligament situated between the ankle and the fibula has been touched. She will have to keep the plaster on for around a month and she will not be able to return to competition before two months. It is a really rough break for the team."
Lotta Schelin who has already scored 11 goals in the league and 5 in the Champions League is dealing with the situation: "We were supposed to play away to Umeå on Sunday, finally we were not able to take off and I got injured in training. It's difficult bcause it has come along just before the start of a series of very important matches. I will make the journey to Sweden on Wednesday in order to encourage the girls and then I will stay thre with my family and friends."
As a reminder, OL Women travel to Paris on Sunday for the semi-final of the Challenge de France, then to Umeå on Wednesday for the Champions League semi-final second leg, after a 3-2 success in the first leg.