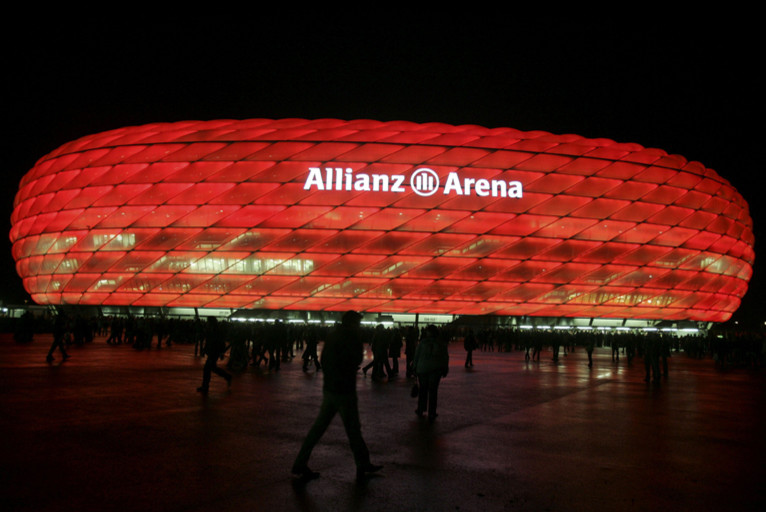 If OL have already played on three occasions in Munich, it will be the second time that the walk out onto the pitch at the Allianz Arena.
For Sidney Govou, it will be the third occasion; in the starting line-up during the gtoup stage match last season (1 – 1), the OL number 14 took part in the last 18 minutes of the World Cup semi-final in 2006 between France and Portugal. Kim Källström, played in the last 16 match between Sweden and Germany (a German victory 2 – 0) but did not take part in the draw brought back home by Claude Puel's players.
Built for the 2006 World Cup, welcoming the opening match between Germany and Costa Rica (4 - 2), the Allianz Arena replaced the Olympic Stadium in Munich. With a capacity of 69 901 spectators, this ground in the shape of an inflatable dinghy cost 340 million euros, stumped up by the eponymous German insurance company.
One of the special features of the stadium is that the facade changes colour depending on who is playing at home. White for the matches of the German national team, it becomes blue for the matches of TSV 1860, and red for those of Bayern Munich who have been playing there since the 2005–2006 season.
It is of note that the Allianz Arena possesses the largest car park in Europe (9800 spaces). Named "Munich Arena" during European competitions, it will host the final of the 2011-2012 Champions League.