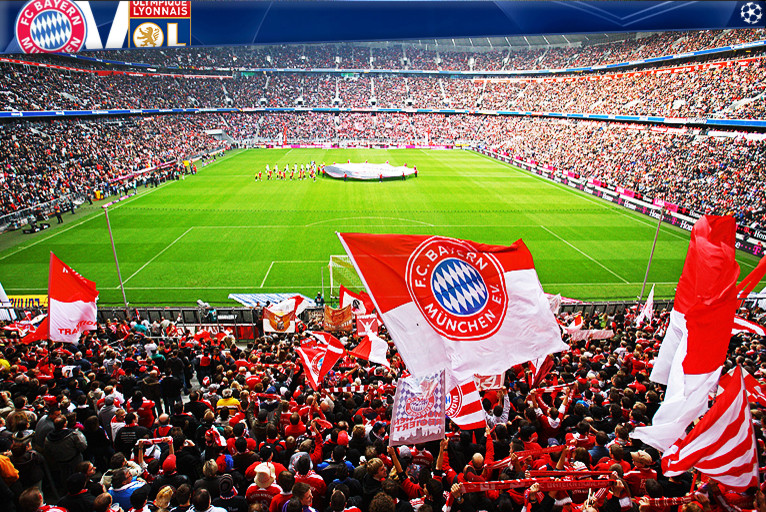 Not in the best form during the group stage, Bayern have been uncompromising since the last round of 16...
Lahm and his team-mates suffered defeat to Bordeaux 2-0, drew with Juventus 0-0. Happily for them, they "thrashed" Maccabi Haifa 1-0.  They took 4 points at home scoring only one goal (Olic) against 6 on their travels.
Things have gone better for them at home since the last round of 16. The Bavarians effectively defeated Fiorentina 2-1 (Robben and Klose), then Manchester United 2-1 (Ribéry and Olic). They "guaranteed" their qualification by winning on both occasions in the first leg at home before losing 3-2 twice on the road.
These two home wins were either signed off at the end of regular time (89th minute against Fiorentina), or in stoppage time (92nd against Manchester United).


SUMMARY
Bayern 0 - Juventus 0
Bayern 0 - Bordeaux 2
Bayern 1 - Maccabi Haifa 0
Last 16: Bayern 2 - Fiorentina 1
Quarter-final: Bayern 2 - Manchester United 1