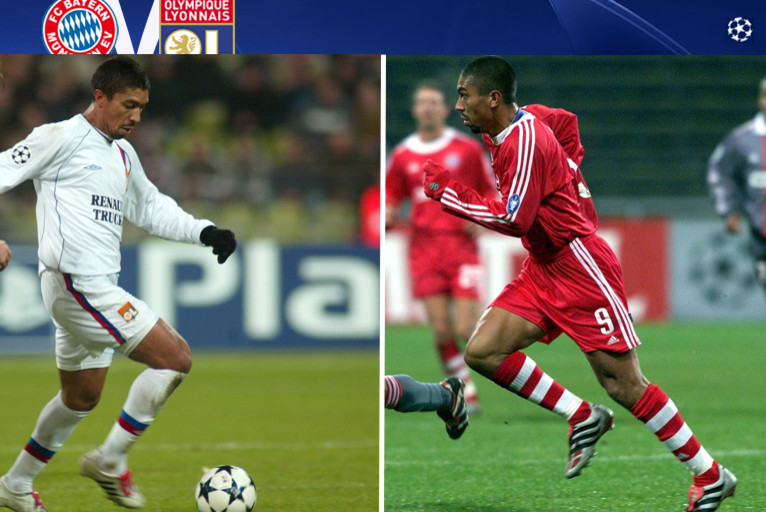 It is impossible when speaking of the common history between OL and Bayern Munich to forget Giovane Elber.
Discovered at Grasshopper Zürich, made his name at VfB Stuttgart, it was at Bayern Munich that the Brazilian acquired the status of international star. In the Bavarian jersey, he won four German championships (1999, 2000, 2001 and 2003), three German cups, but more importantly the Champions League (2001), he scored 92 goals in 169 Bundesliga matches.
It was with this moniker of « serial goalscorer » that he signed at OL in 2003. He was given a huge task: replace Sonny Anderson who had left during the summer for Villarreal. During his first season, he scored 10 goals in the Ligue 1 (in 27 matches) and three times in the Champions League, he even scored OL's winning goal ( 1 – 2) on the pitch of the Olympic Stadium in Munich. The ovation given to the player by the public in Munich was worthy of the trace left by the Brazilian in Germany: unbelievable!
During the third league game of his second season at OL, he broke his ankle. After an operation in Lyon, he decided to undergo a new operation in Germany, to the dismay of OL, he would never wear the Lyon jersey again. He returned to Germany with Borussia Mönchengladbach before ending his career in September 2007 in Brazil, at Cruzeiro. He then returned to the club of his heart, Bayern Munich, to take up a recruitment position.