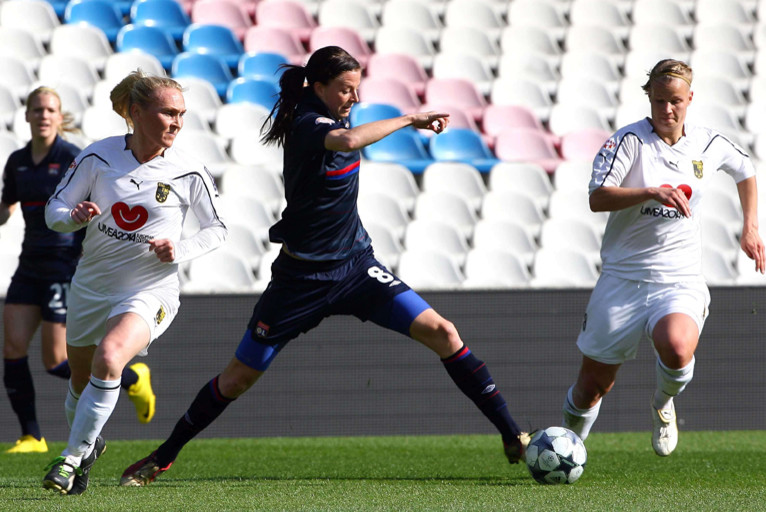 The disruption caused by the cloud of ash thrown out by the Icelandic volcano could stop OL's women from making their way to Sweden, where they are supposed to play the return leg of their Champions League semi-final.
To better prepare for their Champions League semi-final, the OL squad had initially planned to leave for Sweden this Friday morning. This was decided without counting on the volcano at the summit of the Eyjafjallajokull glacier waking up. The cloud of ash having paralysed the air space of northern Europe, Farid Benstiti's players remained in Lyon today: "It's just one of those things to which we have to adapt, but the situation has not disturbed the group at all. We took advantage of the situation to train on a synthetic surface like the one used by Umeå", the OL manager confided in us.
Ol's female players will try to take off this evening. If it is still not possible, another departure has been planned for tomorrow morning. If any other further complications appeared, the match could be postponed.