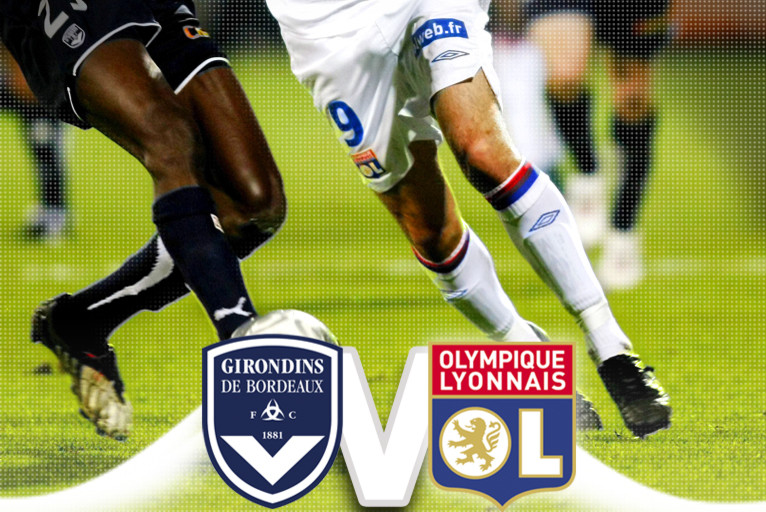 For the fourth time of the season Lyon will face Bordeaux, with, this time around, a place on the podium at stake...
Bordeaux have gone from one disappointment to another over the course of the last few weeks. Defeat in the final of the Coupe de la Ligue against OM… elimination in the quarter-final of the Champions League… a number of lost games in the Ligue 1 … Because of this the Girondins find themselves distanced after having a 9 point lead over the second placed side going into the winter break, a situation which many thought would allow them to retain their crown. How the mighty have fallen!
Lyon are not on the same trajectory. They have already made their way back to the podium after a poor first half to the season and also managed the exploit of making the last four of the Champions League eliminating successively Real Madrid and … Bordeaux. But, the season is not a success just yet, the principal objective being a place on the podium, something which is far from guaranteed especially as Bordeaux still have a game in hand to be played.
Each team knows exactly what is at stake in this encounter. Bordeaux need to move forward having nothing left but the league to play for. OL do not want to let go of their place in the top trio, knowing that just four days later they will be in Munich for the first leg of the semi-final against Bayern. This could give a certain advantage to Laurent Blanc's men who will certainly be looking to put a lot of physical impact into the proceedings. They are capable of doing so, as well as having other qualities, unless they have definitively disappeared …
Two teams looking for points, but two teams deprived on one side of Carrasso, Planus and Fernando, while on the other Bodmer, Boumsong, Lovren, Makoun and Gonalons will be missing. This certainly limits choices and will stop Claude Puel from rotating the squad as he probably would have liked to. But, in this final sprint home there is no time to complain. Bordeaux have been playing matches every 3 or 4 days. OL have had a full week to prepare. Who will be advantaged? OL have not won away to Bordeaux since the 7th of October 2007 (3-1). OL have not even scored in Bordeaux since this victory (Källström in the 60th minute), in other words 300 minutes! It is time that this changed. It would certainly be a great morale boost before the match in Munich.