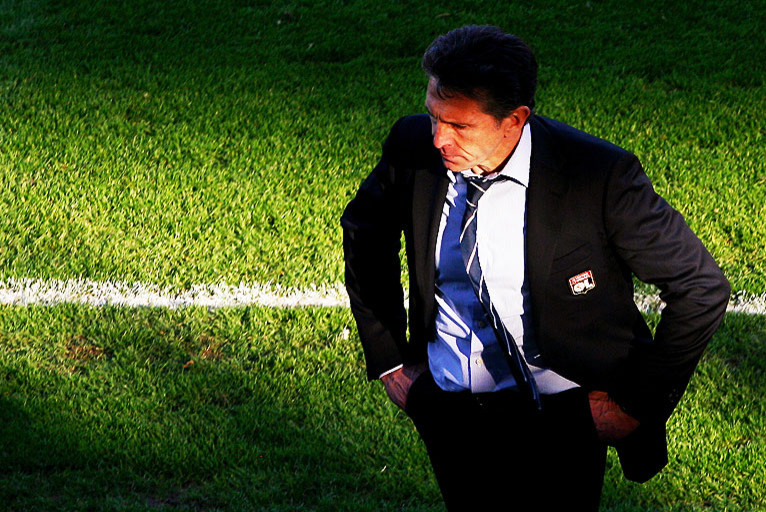 A look at the injury situation… the match away to Bordeaux… Bayern Munich… such were the subjects discussed at the end of the morning …
Claude, what does the injury situation look like?
"Boumsong has started running again. Makoun is doing the same but is at a more advanced stage. Bodmer is injured with a tear to his hamstring. All three players are out for the match against Bordeaux. Lovren is doubtful. As far as Cléber and Clerc are concerned, they are lacking rhythm. We would really have to have an emergency before they made the group. Govou? He has trained well, but has been ill then suspended. He didn't come on against Lille because of the context of the match. He is a full member of the squad. Gonalons is suspended for the match against Bordeaux".
Is it going to be difficult to choose your group for this week-end?
"We have a number of little problems. Will Toulalan play in the centre of defence? Yes, if Lovren is unavailable. Who would replace Toulalan in the midfield? We'll see …"
What do you think about Bordeaux's situation?
"Bordeaux are in difficulty. But when you look at their last starting line-up you get the impression they were already thinking about the match against us. The first eleven will be different against us. It's going to be a tough match and Bordeaux will be present. It is a very important match for both teams. As far as their situation is concerned I cannot analyse it as I am not on the inside. I'm focused on my team. What is well known is that all clubs have periods in a season when they have problems".
Are you tempted to rotate the squad a little in Bordeaux?
"I have too much respect for Bordeaux to do that. And anyway, I don't have that many options, especially in defence".
Is this full week of preparation an advantage?
"We have had a full week of training, but we will have to be careful and keep up our rhythm, especially as we are up against a side that has been playing every three days. Rest is a good thing, but we mustn't relax too much".
What do you think about OM's win away to Sochaux and the up to date schedule?
"OM used their games in hand to perfection and have taken out a good option on the title, even if nothing is over yet. OL, I'll repeat it, are in the race for the podium. We have not changed our objectives".
Do you have any worries before the match away to Munich?
"We know where we are, we know what we have to do. But, it is never easy. Our priority is the league and a place in next seasons Champions League. We have to be at 100% in the L1. Our opponents are always determined against us when we have a European match coming up. We saw it at Lille last Sunday …"
Would a draw against Bordeaux be a bad result?
"Not really, no. Afterwards it depends on the results of our direct opponents for a place on the podium, as we need to keep all of our chances intact. But, again nothing will be over after this match".
What about the postponement of the game against Monaco?
"It will give us the time to prepare for the return leg against Bayern. It was necessary. It will be up to us to use these extra days well. I'd like to thank the League and Monaco".