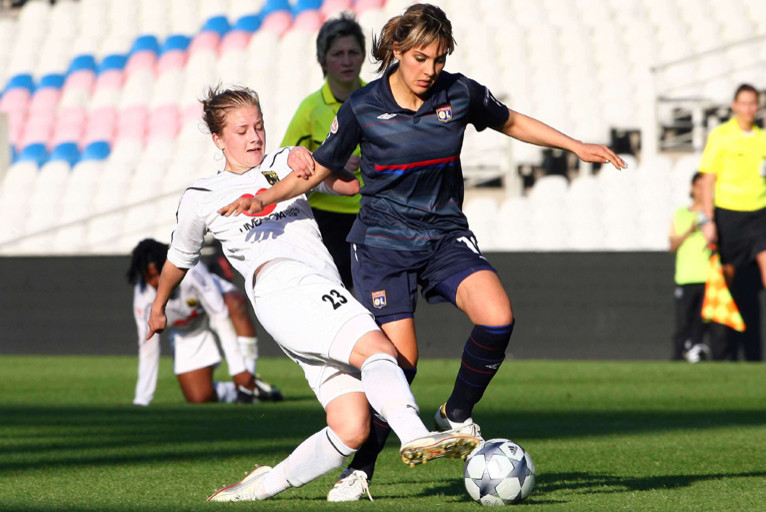 OL's female side took out a little option on the final of the Champions League last Saturday, just as Duisburg did on Sunday. In other news, Paris and Montpellier suffered defeats in the domestic league.
On Saturday afternoon at the Stade de Gerland, OL's female players won 3-2 against Umeå IK after a suspense filled match. Having dominated, Farid Benstiti's players will have to confirm on Sunday in their Champions League semi-final return leg in Sweden. The OL squad will fly out on Fruiday morning for Umeå and its wintery temperatures (between -3°C and 3°C).
On Sunday, the reigning champions Duisburg overcame Potsdam 1-0 during the 100% German semi-final first leg. Having knocked OL out in the semi-finals last year, Duisburg will defend their title away to the German champions on Sunday.
At the same time, there have been a number of surprises in the French league. PSG who had been leaders up until now once again lost heavily, 3-0 away to Juvisy who have taken top spot in the league. Montpellier suffered a great disappointment losing  2-1 at Hénin-Beaumont. 5 points behind Juvisy, OL could become leaders if they are victorious in their two games in hand.

Umea IK - OL Women
Sunday April 18th at 12h00
Live on OL TV