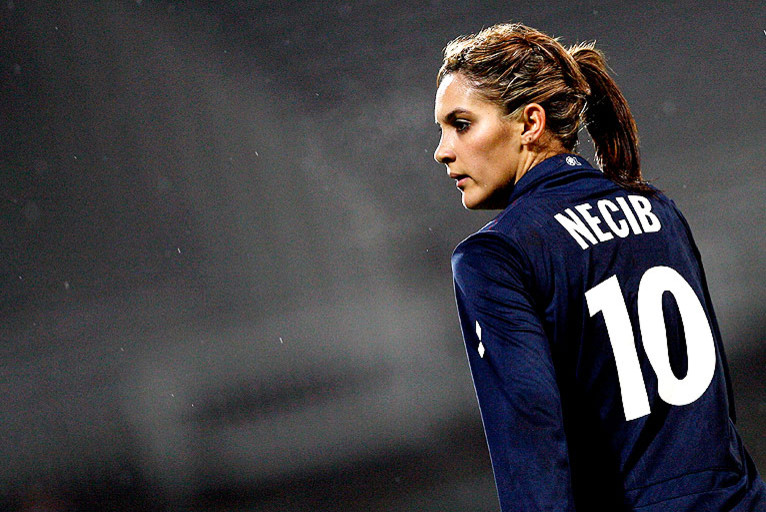 OL's women were victorious 3-2 at Gerland in their Champions League semi-final first leg against the Swedes of Umea IK. The return leg will be played next Sunday in Sweden.
A 3-2 victory for a conquering OL female side. A success that could bring about a certain amount of bitterness when we look back on how OL's women dominated this Champions League semi-final first leg. Louisa Necib opened the scoring very early on in the encounter (3', 1-0) following a poor clearance from the Swedish defence. This was followed by a great deal of chances for OL just like when the OL playmaker hit the post (16'). Two minutes later the girls from Umea equalized thanks to Hanna Pettersson (18', 1-1). Just before half-time, Louisa Necib returned the advantage to OL (2-1).
The match would continue in the same vein after the break, with a great deal of possession for OL. But, it would be the Swedes who managed to eqaulise again, Pettersson from a corner (70', 2-2). OL reassured themselves just before the final whistle, with the winning goal being scored by Katia (3-2), who had come on just one minute beforehand. There is a certain amount of disappointment in Farid Benstiti's squad, in view of the crushing domination they showed in the game. In any case, the return leg will be decisive, a return leg which will be played next Sunday in Sweden.