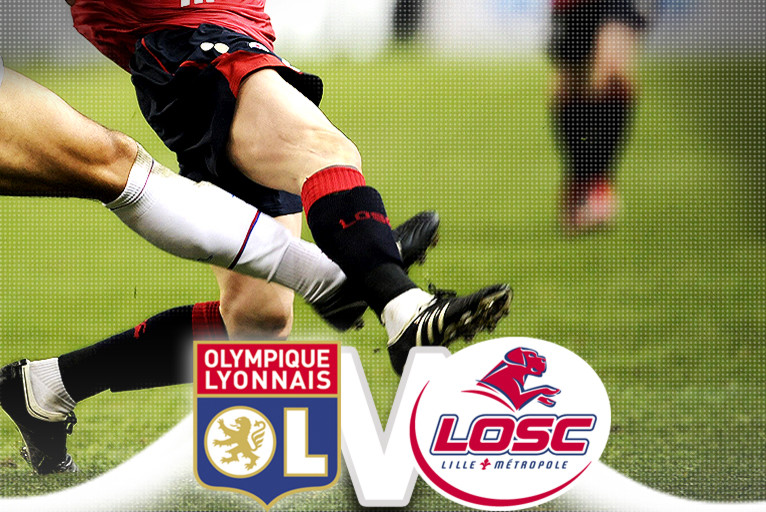 Lille and OL are both in the tight race for a European spot...The three points of this match will be very important with questions remaining about whether or not Cris and his team-mates will have recovered after their match against Bordeaux on Wednesday night...
If Lille have had the time to think about this match after their defeat away to Valenciennes last Saturday, OL first of all had to deal with a little question of French supremacy in the Champions League against Bordeaux. Returning to Lyon in the early hours, the OL squad have not had the time to sleep on their success. "What is important, is the league and this third place … ". Jérémy Toulalan has well resumed the frame of mind of the seven times French champions.
This place on the podium is certainly synonymous with a 100% record at home until the end of the season, knowing that OL still have to travel to Bordeaux, Montpellier and Valenciennes. They will have to put the European scene to one side and focus on the daily grind which has been good to the club in recent years.
Lille are ambitious. They have shown that domestically and in Europe this season. The "Dogues" play good football with a remarkable midfield of Mavuba, Balmont and Cabaye. They possess the best attack in the Ligue 1 with Gervinho and Hazard on fire. They also have the solidity of Rami, Chedjou… and the experience of Landreau in goal. Lille, second at the winter break, have slipped down the table while still retaining hope of a place on the podium. The "Dogues" know what they have to deal with in order to get back into Europe!
Despite being happy about it, OL have made their end of season schedule even busier. How can they be in form in both competitions with nine, and maybe, 10 matches in 5 or 6 week? Without taking into account the injured players, Claude Puel will certainly continue his squad rotation in order to keep the squad fresh. Boumsong has returned to the treatment room, joining Makoun. Cissokho will also miss the game. Govou is on his way back, Lisandro, as well. Lovren will be available. Once again, the OL manager will be making changes to his starting eleven. Afterwards, the squad will have a whole week before returning to competition, away to Bordeaux.
In this perspective, the side will have much more desire to put in a really big effort to achieve their objective, the supporters still under the charm of the qualification will also push their heroes even harder to do so.