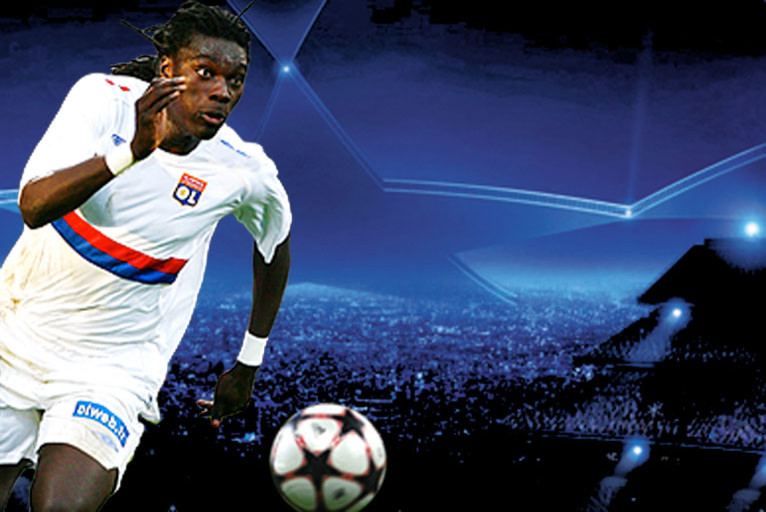 OL are close to making the last 4 of the Champions League after their 3-1 victory in the first leg. They now have to negotiate the return leg against a Bordeaux side who have been in poor form recently, but who have not uttered their last words...
Things can change very quickly in the world of football. Not long ago, Bordeaux looked like a winning machine. In the space of three matches, they have lost the Coupe de la Ligue, the first leg of the Champions League quarter-final match and first place in the L1. Enough to give them a very big headache! OL, on the other hand, have racked up three wins in a row and have stolen, obviously with two more games played, the place of leader in the L1 from Gourcuff and his team-mates. Something that can give them certainties and something to dream about!
There is a lot of expectation surrounding this return leg in the Gironde. Bordeaux have to pull off an exploit if you listen to Laurent Blanc. « I think we can do it … ». The President has targeted recent defensive individual mistakes which have penalised his squad. This was notably the case at Gerland. Can Bordeaux rectify these errors in just one week?  With the return of Diarra, things should go a little better. Annoyed, the Sané, Ciani, Chalmé, Henrique could become untouchable. There is also the motivation of a qualification for the final four of the competition which will also be a source of motivation. But they will also be deprived of Fernando and almost certainly Planus. Bordeaux will be counting on the talent of the duo Chamakh-Gourcuff, capable of making the difference at any moment as we noticed last Tuesday. Bordeaux will not have forgotten that they were victorious in their last two matches against OL at the Parc Lescure (Coupe de la Ligue and Champions Trophy)…
OL have picked themselves up well after their defeat away to Marseille. They are now first in the L1, having played two more matches than Bordeaux and OM, but more than anything they hold their destiny in their own hands in view of a place on the podium. Week 31 will surely have given them a boost before the encounter on Wednesday night. Lyon will be able to focus 100% on this return leg. They have taken a big step towards the last four of the Champions League, all the while knowing that the result from the first leg will not allow them to slacken off in the return match.
Deprived of Lisandro, Govou, Bodmer and Makoun on Wednesday, Claude Puel will recuperate Boumsong. He will be able to put out his "first choice" defence. Against Rennes, he rested Cris, Toulalan, Delgado and Réveillère. Gomis will have to step in for the irreplaceable Lisandro. OL will not have all the aces, but Claude Puel has always worked with a squad and not a starting line-up. This is the chance, once again, to prove it. Nobody has mentioned the magic word «qualification". If OL go into the match with an advantage, it will almost certainly have disappeared to better deal with these 90, maybe 120 final minutes to be played.
Just do it! It would be quite simply HISTORIC. This qualification would confirm the exploit against Madrid. Make this Wednesday 7th of April a day to remember for all OL supporters. We believe.