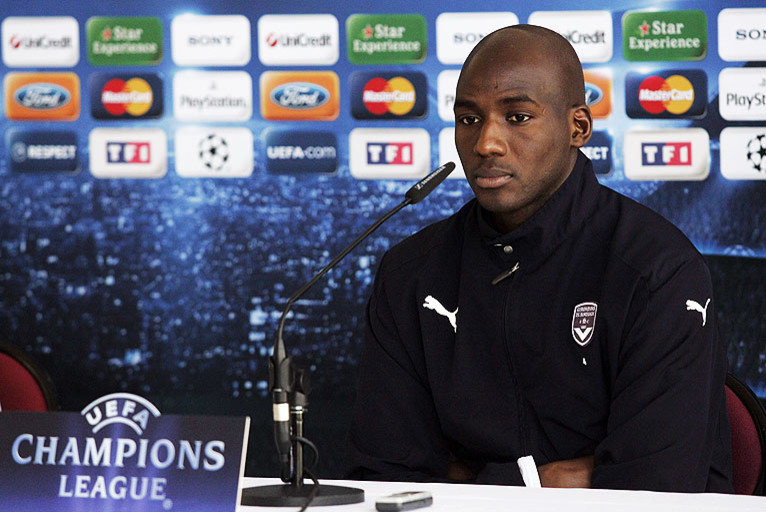 Alou Diarra took his turn at speaking about tomorrow's match. The Bordeaux captain, back from suspension, is expecting a lot from his team-mates.
How are you preparing for this match?
We aren't in the best form at the moment and have a lot of doubts. We will have to show everyone tomorrow if we have strength of character which isn't obvious in the present situation. Nobody thinks that we are going to go through. Certainly, after the first leg we haven't really extended our chances of qualification. Nut anything is possible tomorrow as long as we put in a perfect performance.

Hugo Lloris put in a great performance in the first leg …
Yes, I know Hugo from the national team. He is one of if not the best French keeper at the moment. He is decisive, but we have a good keeper as well. What made the difference (in the first leg), were individual defensive errors, something we will have to wipe out tomorrow. I think that we are capable of pulling off an exploit, there has been a lot of talk, and tomorrow there must be actions.

Do you think that the absences of Lisandro Lopez and Govou are a good thing?
No not really. The players that come in to replace them will what to show that they have the ability to play in matches at this level.
"It is as a team that we
will manage an

exploit"



What attitude do you need to adopt?
We have spoken about it between ourselves, it is in our behaviour and in our risk taking that we have to attack the match. We have to enjoy it and mustn't put any pressure on ourselves, we need to make abstraction of what is at stake even if we know it is important. It is as a team that we will manage an exploit.
Is Diarra the Messi of Bordeaux? (Laurent Blanc answers)
We'd like it if he was Messi, but… he has other qualities (laughs)