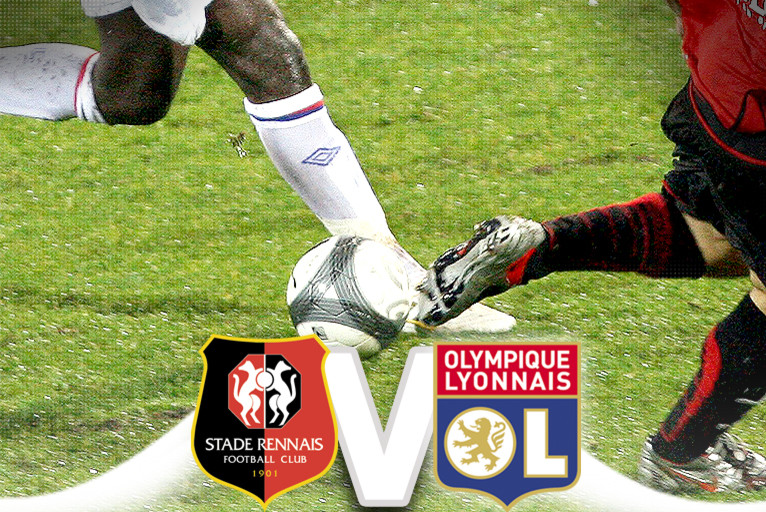 Before the Champions League return leg against Bordeaux, OL need to get a result away to Rennes, against a Breton side who are back in the race for Europe...
If the OL players have their thoughts turned towards Bordeaux, they would be risking a disappointment at the Stade la Route de Lorient just like last year after their draw away to Bayern Munich! Engaged on the domestic and continental front, OL have no choice. It would be too much of a risk to gamble everything on the Champions League, with only 7 matches left to go in a league that is wide open as far as European spots go, especially the Champions League spots. Certainly, the seven times French champions have all the cards in hand in their quest for a place on the podium, with matches to come against Auxerre, Lille, Montpellier. It remains that they need to get a result in Rennes.
The Bretons were in a poor situation recently after three defeats in a row, but by racking up four consecutive victories, Frédéric Antonetti's men have replaced themselves in the race for Europe. They have solid arguments in the striker Gyan or the Briand's, Marveaux's, Leroy's, Fanni's, MVila's… "It's going to be a gala match in a ground that will be full to the rafters …" Antonetti announced on the club's website, adding: "we don't control our destiny concerning a European spot. But, it is good to measure ourselves against a team of this standing …".
OL head to Brittany knowing what to expect. Without Makoun, who has a groin problem, will Claude Puel put out his starting line-up with the match against Bordeaux on Wednesday night in mind? With the suspensions of Lisandro and Govou for the second leg, it would be a good bet that they play, even if he also knows that Gomis will need playing time before the Champions League game. Another question: will Boumsong get his place back in the centre of defence? Knowing that the Argentinean Delgado has never been in the starting line-up for three games in a row, we could suppose that "Chelito" will be on the bench at the kick-off.
So, no choice for Rennes or Lyon, and no question of letting their thoughts wander elsewhere for Cris and his team-mates... even if it is a difficult task.