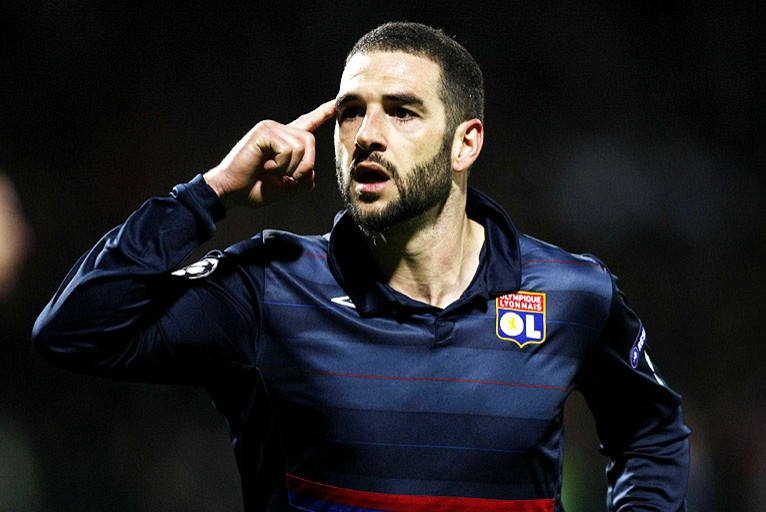 Whether he scores or is an example with his intent at all moments, the Argentinean has become, almost immediately, a key element in the OL side...Once again he was decisive, this time against Bordeaux...
On Tuesday he scored his 20th and 21st goals for OL. 12 in the Ligue 1, 2 in the Coupe de la Ligue and 7 in the Champions League. 21 goals in 2 757 minutes of play, not quite 31 matches. 21 goals from 98 shots, in other words 1 goal from every 4,7 tries. He has hit the target with 42 shots. When the Argentinean hits the target he gets a goal with every other effort!
12 goals in the Ligue 1 including a hat-trick against Lille, two goals against OM. 2 goals in the Coupe de la Ligue against Metz. 7 goals in the Champions league including a hat-trick against Anderlecht and two goals against Bordeaux. 2 goals from free-kicks in the L1 and 4 penalties (2 in the L1 and 2 in the Coupe de la Ligue). 15 right-footed goals, 1 header and 5 left-footed goals. 12 of his 21 goals came from inside of the six yard box. 4 goals from outside of the penalty area and 2 goals from free-kicks.
He scored 19 of his 21 goals when starting the match.
Breakdown of goals scored per 15 minutes: 4, 2, 4, 1, 1, 9.
He was also the player who scored the decisive goal in the matches against Le Mans, OM, Rennes, Lorient, Nice, ASSE, Anderlecht, Liverpool, Bordeaux…
Not just a goalscorer, he can also pass the ball. 6 decisive passes, against Real for Pjanic, for Delgado against Lens, to Cris against PSG, for Gomis against PSG at the Parc des Princes, for Bodmer against Le Mans… All decisive passes for goals that had an impact on the final result.
And then there is everything else. Things that cannot be accounted for. The movement into space for a pass, all the running to close down or defend, the duels won, the conservation of the ball, the passes … His attitude on the pitch pushes others to play beyond themselves. "Licha" is a guide who is scared of nothing, who never gives up. He also possesses everything a great striker needs, this craftiness which makes a defenders life hell. "Licha" is quite simply great.