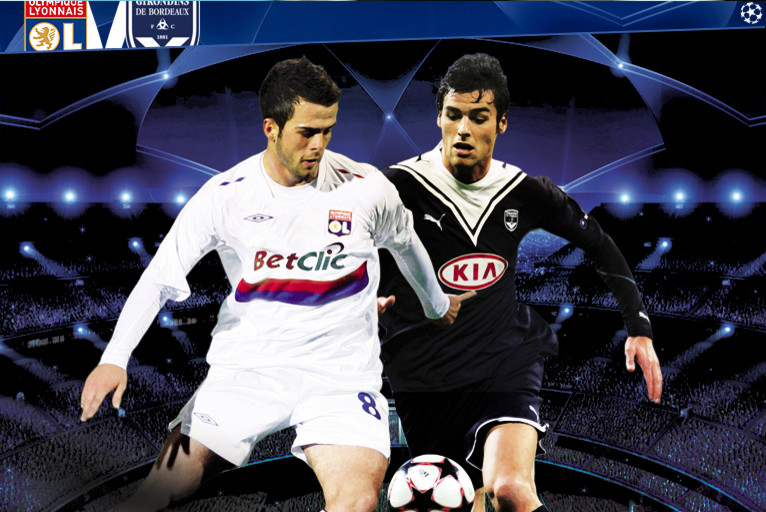 The semi-finals of the Champions League are ready to welcome aFrench club. First leg on Tuesday at Gerland where OL will be looking to gain an advantage against the reigning French champions, without compromising their chances of qualification...
Clever would be he who will be able to give us the name of the winner between Lyon and Bordeaux. Who will make it into the last four? It is 50/50 going into the first leg between the L1 leaders, candidates to their own succession, and the seven times French champions whose first ambition is to make it onto the L1 podium. OL have the experience of the last few years and a seventh consecutive participation in the Champions League and a fourth quarter-final. Bordeaux are rediscovering this level after having reached the last four in 1985 against Juventus. Can the past have an effect on the present? Why not…
Back to the present. Bordeaux have just relinquished their Coupe de la Ligue to Marseille. A disappointment that they will quickly overcome. Number one in Europe during the group stages, Bordeaux have shown their great qualities on the European scene. Solid defensively and efficient, notably from set pieces with 9 goals scored from a total of 12. The Bordeaux team gives off an aura of strength and technique. Unfortunately, they will be without Planus, injured, and Diarra, suspended. Laurent Blanc will have to compose a side without his centre back and his midfielder captain without, most likely, changing his playing system. This is a blow, even if Sané has already staked his place in the group.
OL weren't in sparkling form against Grenoble, but took three very important points in their quest for the podium. More importantly, they got back to winning ways after 4 matches without success. A good game for the morale even if they did not need to dig deep into their physical resources, especially with Claude Puel leaving Lisandro, Delgado, Pjanic, Govou and Källström on the bench… All that remains is to find the right solution in the centre of defence alongside the captain Cris. Toulalan or Bodmer, maybe even Boumsong? That remains to be seen … For the rest, there shouldn't be too many surprises.
OL have always responded present this season in the Champions League, as attests their matches against Liverpool and Real Madrid. They will have to do the same in the match against the reigning French champions, without putting themselves n danger in this first leg. We all know the score. They will need to put away at least one goal and not concede any. This could allow OL to finally win a quarter-final match in the Champions League …and to put themselves in to the last four.