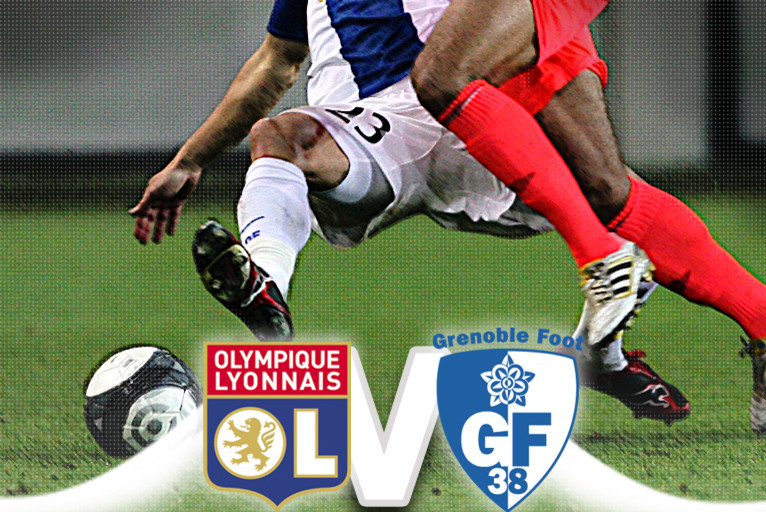 After the defeat away to Marseille and before the first leg against Bordeaux, Lyon have to defeat the L1's bottom club Grenoble...
How could we possibly envisage any other result than a victory against Grenoble on Saturday? Impossible, without any lack of respect for Grenoble. First of all, the team has to move on after the failure in Marseille, if not there will be consequences in their chase of a place on the podium. They need to win so as not to start doubting just 72 hours before their  first leg Champion,s League quarter-final at Gerland against Bordeaux. Everything is clear, even if the week was obscured by the scandal surrounding the dtae of the match against the L1's bottom club. A scandal which cannot, however, serve as an excuse.
All that remains to be done is to defeat this Grenoble side who, unless there is a miracle will find themselves back in the L2 in just a few weeks. Because they are condemned, this should incite them to not think too much about playing defensively. They are a team who have often put in attractive performances but are lacking success as their total of 20 goals scored and 46 conceded attests. On Saturday, they will start the match with their third choice keeper, Brice Maubleu, of whom a lot is expected. They will be able to count on the experience of the majority of the squad including the talented Ljuboja or the remarkable Romao.
OL know that they haven't played particularly well against the teams at the bottom end of the table this season. 11 points dropped from a total of 24 available! Far too many! And at Gerland, they have already let slip 15 points. It is time to stop the waste … Obviously the supporters will be looking at Claude Puel's starting line-up for some indicators in view of Tuesday night. Will he make a few, or a lot of changes? With Bastos and Makoun back in the group, will they start on Saturday? Will Toulalan once again step in to fil the gap in the centre of defence? Who will start up front? All will be revealed…
At the end of the day, the side needs to avoid asking themselves too many questions, and should avoid a situation which would cause them to do so. OL have not won in three Ligue 1 matches with only 2 points taken from a possible 9 and only 2 goals scored. The time is now for action and three points.