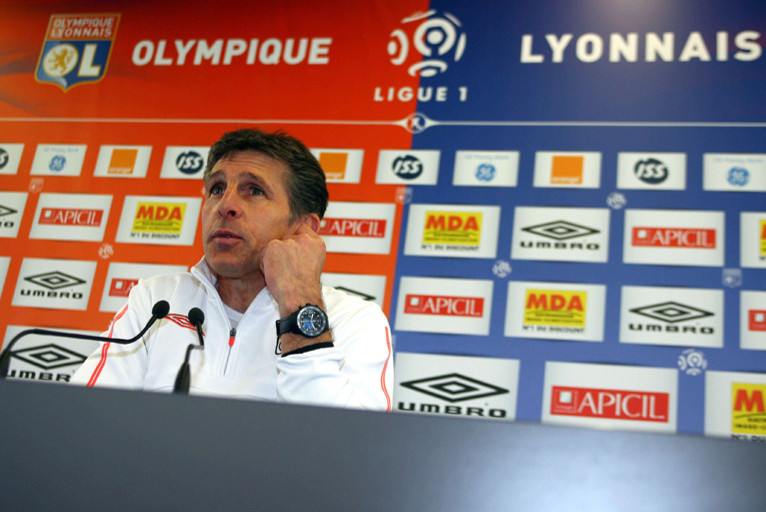 The change, of date, or not for the match against Grenoble… the encounter with Grenoble… the league... Questions and answers… while waiting for the League's decision…
Claude, how did you take the league's decision to move the game against Grenoble to Saturday?
"The decision is not yet definitive, but one has been made. I would have preferred the decision to have been taken in consultation. It's a matter of principle. The decision to advance the game to Friday might have been made a little too quickly. They are trying to do all they can to rectify their mistakes. This is proof of the incoherence of the schedule. Things should have been done in the correct order once the draw had been made, respecting the hierarchy. It's unbelievable that this is happening now. In principle, I believe that OL are right".
What are the consequences?
"We had prepared for a match on Friday night. Of course it is inconvenient and there will be an incidence if the game was moved to Saturday".
Has this scandal kicked off the run-up to the ¼ final first leg in Bordeaux?
"I have faith in the media (smiles). Let's just say it will add a little spice and motivation…"
Do you think the Coupe de la Ligue should be abolished?
"Not in particular. Afterwards there is the question concerning the schedule …"
What do you think about the game against Grenoble?
"The first game against them is a bad memory. We played just after the international break and messed up the match. We put ourselves in a bad position at the back in terms of confidence. This match against Grenoble is important for us. They have always played well and their opponents have always had to work hard to get a result against Grenoble. We will have to respond present, we must win. I'm in the same situation as before the match against Marseille. We have a difficult schedule, difficult to go and get what we need. The squad has moved on and there is still a lot of desire".
The situation is complicated as far as the league table is concerned?
« The struggle will be tough right up to the last minute. Everything will be decided with Match 38. I'm not trying to make any calculations, we are playing to win each match".
Are you tempted to rotate the squad before the match against Bordeaux?
« Nothing has been decided yet. Bastos and Makoun are back in the squad for the game against Grenoble. It's a little too soon for Boumsong. Clerc, has started back with the reserves"