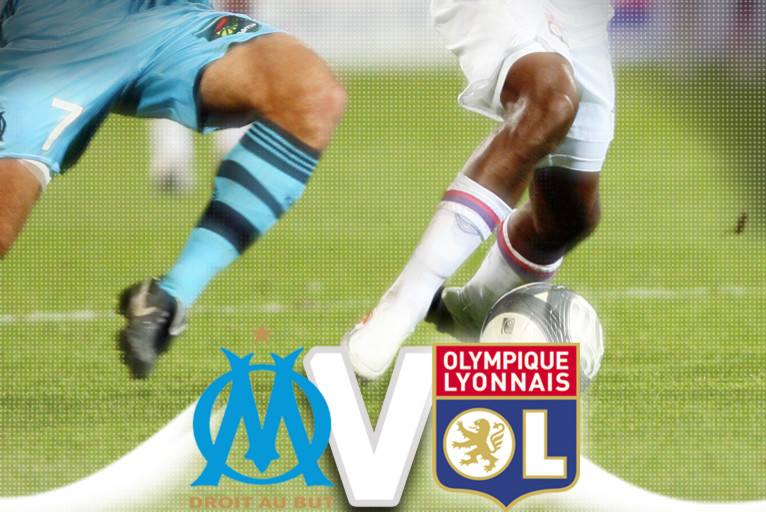 Just like last season this encounter at the Vélodrome will be of great importance to two clubs who are fighting for a place on the podium, and the title...Losers beware...
OM don't know how to win anymore. Marseille come into this match on the back of four games without victory (3 draws and 1 defeat) with the added disappointment of an elimination at home in the Europa Ligue. To lake things a little worse, they suffered injuries to Cheyrou, Abriel and Koné. Didier Deschamps and his players don't have any real choice on Sunday night. They will have to pick themselves up in order to stay in touch at the top of the table, in the knowledge that they have a game in hand to be played at home to Sochaux. They have a bright future if they can get back to winning ways.
OL have learnt the name of their future opponents in the Champions League. By drawing Bordeaux, OL know that they have a good chance of making the semi-finals of the competition. As good a chance as Bordeaux themselves. But, just like Marseille, they need to refind their winning form. Cris and his team-mates have drawn their last three matches, even if the game against Real can be considered a real victory. Poor against Boulogne before showing their other face against St-Etienne, Claude Puel's men  have not been in great form in their last two league matches, with problems in their efficiency; 1 goal in two matches, despite a great deal of chances..
For this huge game in Marseille, Claude Puel, just like Didier Deschamps, will not be able to count on his full squad. Bastos, Boumsong and Makoun are all out. With a full week off since their last match, there will be a certain freshness in the group. So, who will play in the centre of defence alongside Cris? In function of the choices made, how will the midfield be organised? After that the two wingers and striker will have to be chosen …
As far as the strikers of the match are concerned, there could be an exciting duel between Niang and Lisandro, both players having scored 19 goals so far this season. These forwards will also have a great battle with the central defenders. A battle which promises a lot! Eyes will also be on the two international keepers, who both conceded 5 goals in the game between the two sides at Gerland. Another player to be focused on will be Hatem Ben Arfa, of course.
The main interest in this match between the two Olympians remains the league table. If OL win on Sunday, they would not necessarily pull away from OM as Marseille have a game in hand over them. Marseille could do this however, if they won against OL and their match against Sochaux. OM are looking for "revenge" after their exit from the Europa Ligue against Benfica. This is therefore a huge match with a lot at stake as has often been the case at the Vélodrome between these two big French clubs.