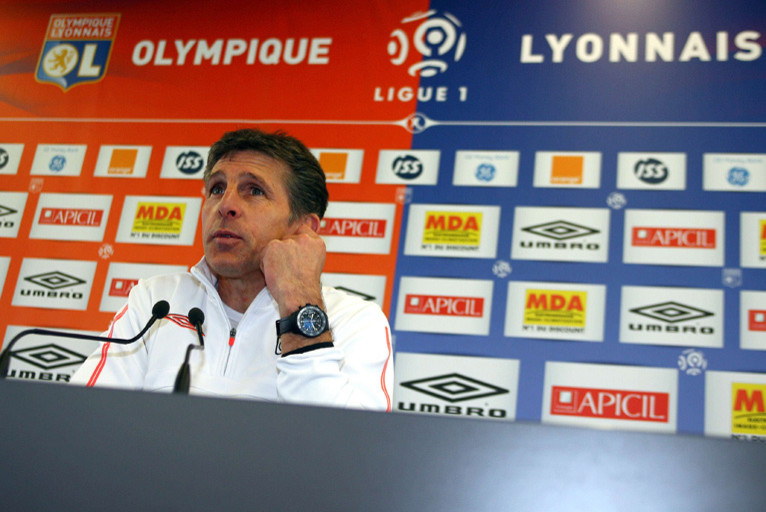 Shortly after the draw for the quart-finals of the Champions League, which brought an all French tie between OL and Bordeaux, Claude Puel got up in front of the Press to speak about the situation.
"I'll be happy with this draw if we qualify after it, declared the OL coach. It's a strange draw. The players are a little disappointed, which is legitimate because when you play a European cup you want foreign opponents. At least there will be a French side in the semi-finals. But, playing the reigning French champions, who are top of the L1 at the moment, with the return leg away from home, it's tough. In view of Bordeaux's performances of the last two years, you have to admit that they are a solid side. Bordeaux are favourites but we will have our say".
Fate has made it so Lyon and Bordeaux will face each other three times in three weeks. "They are two different competitions, analyses Claude Puel. We should be able to lift our level of play, as we have managed to do so far this season in the Champions League".
For this match, Lyon will have 24 hours more rest than their opponents (OL are at home to Grenoble on Friday, while Bordeaux will play the final of the Coupe de la Ligue on Saturday). An element that Claude Puel doesn't see as an advantage: "24 hours is not enough to make the difference. Ideally we would have 5 days recuperation time. What makes the difference is the regularity of the matches. Both teams have played a lot recently. On top of that, if they win the final they will have a big confidence boost".