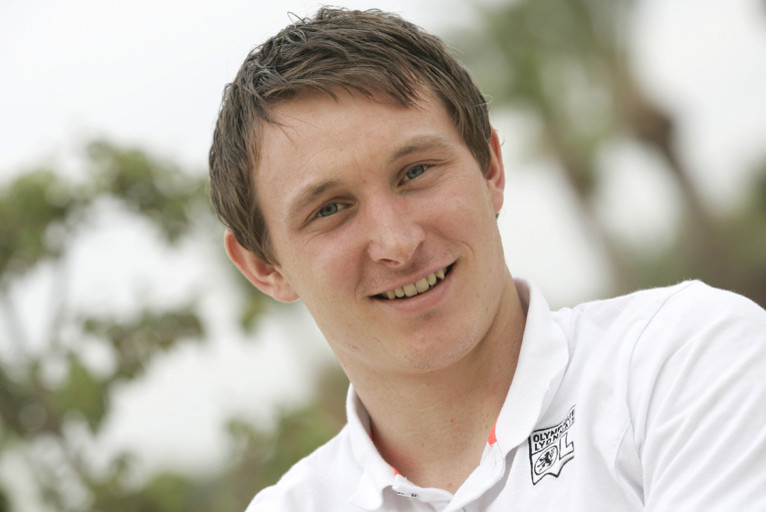 Kim Källström has spoken about Sunday's match against Marseille. For the Swede, with 10 matches to go before the end of the season, "it is impossible to say who will be champions".
Everyone saw you in great pain this morning during training after a clash with Jérémy Toulalan. How are you doing now?
It's nothing serious, just a little knock to the ankle. It happens, it is painful today but tomorrow everything will be fine.
What did you think about Sidney Govou's interview in L'EQUIPE this morning?
I didn't read it. As far as I'm concerned everyone has the right to think what he wants, afterwards you have to assume what has been said. It's between him and those he spoke of, I'm not here to talk about that. It doesn't bother me and I don't think it will disturb the squad. We're here to train and be ready for the week-end. At our level you have to be able to put things into perspective.
What did you think of the return leg against Madrid?
I didn't have the time to think about it as I didn't know I was going to come on, I had nothing to lose. We tried to move forward and it worked well. This match was very important for all of us, it gave us a confidence boost to know that we were capable on an individual and collective level to put in a good performance against a side that had recruited spectacularly. I don't think we've realized yet just what a good performance we managed.
What do you remember of the match at home to OM in the L1?
It's something that will remain with us forever. It's rare to take part in a match as exciting as that. It will be difficult to manage a 6-6 this time! It was a crazy game. From nearly every shot there was a goal! I remember that when I came off (in the 68th minute), the score was 4–2 to OM. I thought it was finished. It is difficult to explain such a situation, you have to live it. Neither side deserved to lose, it had to finish up as a draw. A lot has happened since that match, but it is never a bad thing to look back at the game for a confidence boost, just to see what we are capable of achieving.
Are the stakes the same, this time around, as they were in your last match in Marseille (last season, a 1-3 victory for Lyon)?
I don't think so. Even if the stakes are high, I don't think everything will be over for us if we lose. It's going to be a big game on Sunday, an important match in the race for the title, for the podium or Europe, as Marseille are one of our direct opponents. It's not going to be a decisive match, but important for our dynamic, for our confidence, but also on a points level because each time we win we put huge pressure on the other teams at the top. For the moment everyone is stagnating and we don't know how things are going to turn out. Not one side has pulled away. The team which manages to put in a run of victories will win. There is no way of saying who will be champions. Anybody can win it at the moment. Along with Bordeaux, we have, in my opinion, the advantage of already having been champions. But others haven't been for a long time and are hungry to win.
Do you think OM will be favourites on Sunday?
We are playing in Marseille, so logically they will be favourites. They have a very good team, but we are going there to win and we are capable of doing just that.
What memories do you have of Hatem Ben Arfa?
He is the most talented player I have seen, but he doesn't always show it well enough. At OL, he was impressive over a number of months. After two seasons at Marseille, he seems to be more mature on and off the pitch. He has had a tough time but has pulled himself through. I'm happy for him as he is a really nice guy with a big heart.
Bordeaux are playing Olympiakos in the Champions League last 16 return leg tonight. Do you want them to qualify?
I hope so. It would be good for them, even if they will have a lot more matches to play, and for French football. When you are knocked out of the Champions League, it is difficult on a mental level. There is physical fatigue but also mental fatigue which can come along after a defeat. Whatever their result, I don't know how they will react. I think it will be a draw.
What are your wishes concerning the draw for the quarter-finals of the Champions League which will take place on Friday?
If we could avoid Manchester United and Barcelona, if they qualify, it wouldn't be a bad thing. We have ambitions and to go far you have to beat everyone. Drawing Bordeaux would be a disappointment. Both teams seem to be at the same level though, so we would have a good chance of going through.