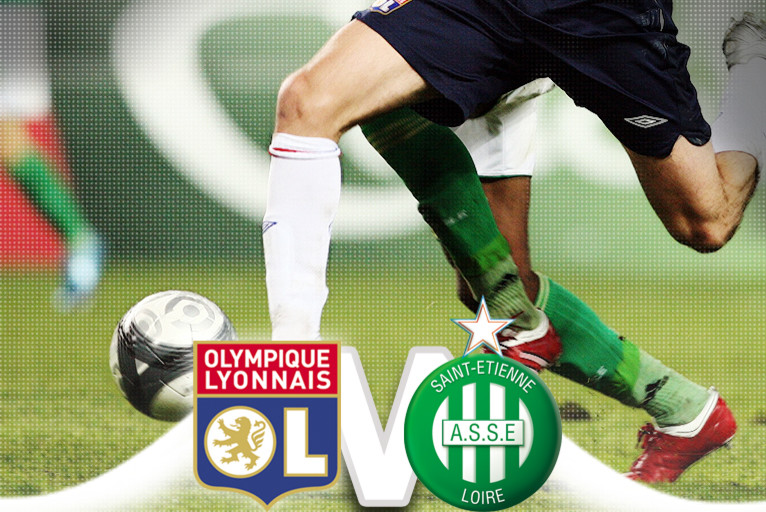 A win over Saint-Etienne would be the perfect end to a perfect week for OL, at the same time taking three precious points, with the end of the league campaign as uncertain as ever...
OL have the chance of adding something special to their superb qualification in the Champions League. What better, it has to be said, than "celebrating" with their supporters the exploit achieved in Madrid by defeating the neighbours Saint Etienne at Gerland? "The qualification" should add a little something extra to the traditional desire for regional supremacy. A supremacy that Janot's team-mates haven't managed since April 94, in other words 20 derbies. More than the party and the supremacy, there are three points that are important in view of the league table, a table in which six sides can still make the podium, or even win the title.
If OL's ambitions are well known, ASSE want to quickly get themselves out of the relegation battle they are in at the moment. With a 6 point lead over Le Mans with 11 games still to go there can be no question of dawdling, even if the "Verts" are in better form since Galtier replaced Perrin, they still have a lot of trouble on their travels, with 4 defeats for one victory at Grenoble. The "Verts" who welcomed with great pleasure during the winter transfer window the defender Diakhaté, will also register the returns of Dabo and Perrin. The youngster Rivière has also confirmed his desire to win a place in the group, scoring three of his side's last four goals. It goes without saying that the "Verts" will be motivated at the idea of pulling off an exploit at Gerland!
Tired after the efforts put in during the match at the Bernabeu, let's hope that the Lyon players wil have recuperated well. Boumsong and Makoun are unfortunately in the treatment room along with Bastos who was already absent in Spain. Will Lisandro be fit to play? Claude Puel will have to make some changes. Lovren could come in to replace Boumsong. Gomis seems to be a serious candidate for the post of centre-forward. Afterwards depending on the fitness of other players, Bodmer, Ederson… could maybe start the encounter.
Now is the time for this 99th derby which will kick-off at 21h00. The two sides will already know the results of Bordeaux, Montpellier, Auxerre… of Le Mans and Nice. An additional advantage which will help both sides approach the match.