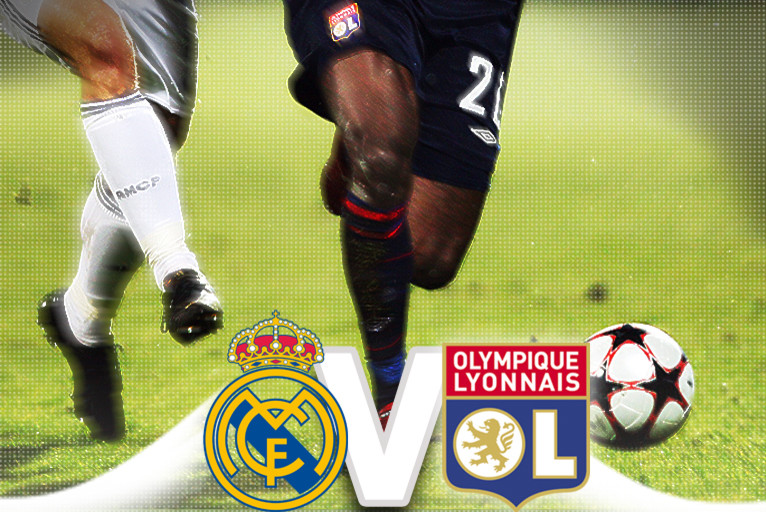 OL have the chance of achieving the biggest exploit of their history by qualifying at the Bernabeu against Real Madrid, one of the favouriotes of the competition. Of course, Madrid will be favourites despite Lyon's win in the first leg...
Since the 1-0 win at Gerland, the first in the Champions League at home during a last 16 or quarter final match, the possibility of an exploit is no longer a far-fetched dream. For the first time, OL will be qualified as the match kicks-off, and their performance in the first leg pushes towards a certain amount of optimism.
Since the defeat at Gerland, Real have taken control of the Liga scoring a hatful (14) of goals and showing great mental strength, notably during their win over FC Sevilla. This Real side cannot allow themselves not to take part in the final of the Champions League which will take place in their garden at the Bernabeu at the end of May. Any questions over their motivation on Wednesday night are not worth asking. Madrid, collectively and individually disappointing during the first leg, evidently have what it takes to qualify. Offensively, they possess an impressive armada, even without Benzema, and Ronaldo can chage a game all by himself. A question remains over their defensive solidity, not very impressive up until now, with the absences of Marcelo and Alonso, both suspended. Who will step in to the Spanish midfield? In view of the first leg, Lass Diarra should play, but will Guti be in the starting line-up?
Lyon, disappointing against Boulogne, arrive in Madrid with a one goal lead, little yet still a lot at the same time. There is a chance that they will score at the Bernabeu, but it is difficult to imagine Real not finding the back of the net either. What is left is the goal difference... Amongst the questions of the moment, is that of the way OL will play. Will they leave the ball to their opponents and use the counter attack? Will they close down high up the field? First and foremost they must not let Casillas and his partners get back into the encounter too quickly.
Systematically using a 4-3-3 formation in the Champions League, it is difficult to imagine Claude Puel changing his mind now. The fact that Toulalan, Pjanic, Lisandro and Delgado were rested against Boulogne can give an indication of the starting line-up in Spain, one which should closely resemble the one used in the first leg at Gerland.
Questions, fears and great hope, this is the inspiration for this second match against one of the biggest clubs in the world. As a reminder, the seven times French champions have not lost in their last two trips to the Bernabeu (2 draws). OL are 90 minutes, maybe a little more, away from writing the greatest entry to their European history. We can only imagine what this would have as an effect to the remainder of their season. Boumsong had already stated after the first leg that OL should be prepared for a second marathon against Real. He summed up well the frame of mind and amount of efforts that would be necessary. All of this in the knowledge that a marathon is nearly always won towards the end of the race. This match really promises to be quite the spectacle …