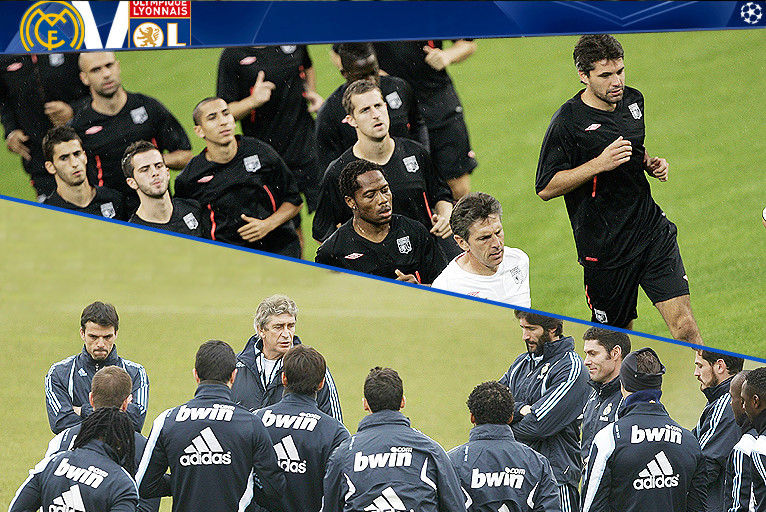 Real have taken maximum points in the league...and OL remain unbeaten...
Since the first leg, Real have played three matches in the league, winning all three whilst scoring 14 goals and conceding 5. Higuain 4 goals, Ronaldo & Kaka 3, Alonso, Ramos, Van der Vart, Raul.
With these three victories, Real have taken top spot in the Liga with a better goal difference than Barcelona. Madrid possess the best attack (67 goals) and the second best defence (20 goals). Higuain is thrid in the goalscoring table with 16 goals.
Real 6 Villareal 2
Tenerife 1 Real 5
Real 3 FC Sevilla 2
Pelligrini has used 16 players during these three matches: Casillas, Albiol, Ramos, Kaka, Marcelo, Alonso, Higuain, Ronaldo were all in the starting line-up on each occasion, as they were in the first leg at Gerland. Van der Vart and Raul came on during the league encounters.
OL have won two matches and drawn one. 6 goals scored and 0 conceded. Bastos 3, Lisandro 2, 1 og (Nice). OL have gotten back onto the podium having taken points from all teams since the start of the return phase. Lyon have not conceded a goal in 620 minutes.
Sochaux 0 OL 4
OL 2 Nice 0
Boulogne 0 OL 0
Claude Puel has used 18 joueurs. Lloris, Réveillère, Cris, Boumong, Cissokho, Makoun, Bastos started all three matches. Lloris, Réveillère, Cris, Boumsong, Cissokho, Makoun were in the starting line-up against Real.