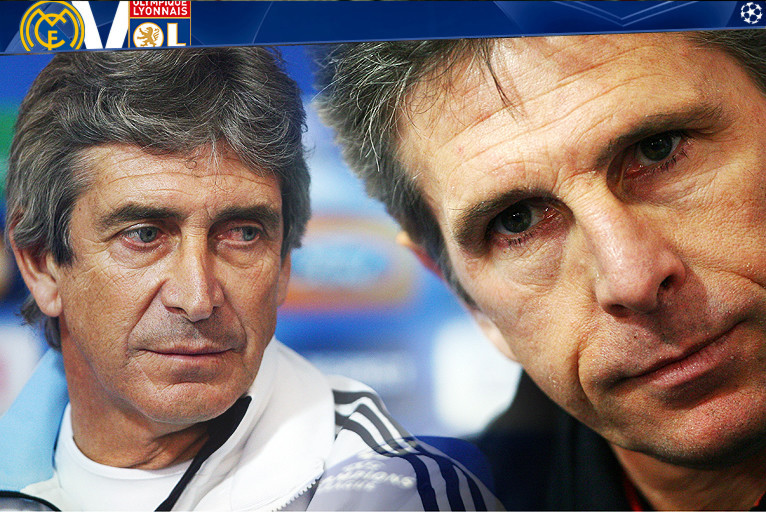 92nd match (including preliminary rounds) in the Champions League for OL… 323rd for Real Madrid… Raul, the most experienced player in the history of the European competition is also the all time record goal scorer…
More than their trophy wins, 9 cups won, Real are well ahead of OL in terms of matches played in Europe's premier competition: 322 against 91! 39 participations as opposed to 11 taking into account the preliminary rounds. 39 participations in 54 editions!
Raul has played 129 matches in this competition. He is the record holder. For Real, Casillas has played 100 encounters, Guti 96… For Lyon, Govou has taken part in 67 matches, Réveillère 52, Cris 44…
On a goal scoring level, Raul has put away 66 goals, all with Real, this is also the record. Kaka 24, Ronaldo 21…but with different clubs. For OL, Lisandro has scored 14 goals (with two different clubs), Govou 10 all with Lyon …
On the bench, Claude Puel has taken control of 35 Champions League matches; his colleague at Real Manuel Pellegrini, 29.
Dudek, the substitute keeper is the oldest member of the Real squad at 36 years of age, ahead of Guti 33, Raul 32…. Cris is the oldest OL player at 32, ahead of Govou, Réveillère and Boumsong, all 30 years of age…
At Real, apart from the 3rd keeper Adan, Granero, Drenth and the youngster Rodrigo, all of the players are capped internationals. For OL, Vercoutre, Cissokho, Gonalons, Ederson, Tafer, Gassama have not been selected for their countries first team.