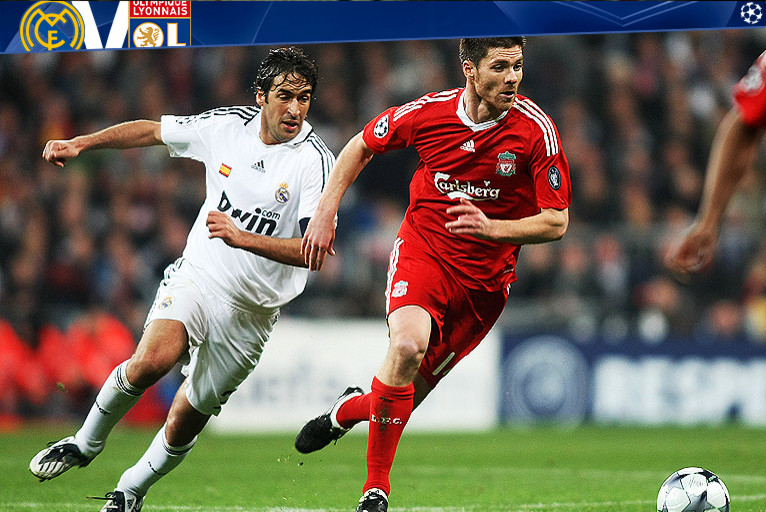 Since a quarter-final lost to Monaco (4-2, 1-3), Real Madrid have systematically seen their Champions League campaign come to a halt in the last 16 of the competition.
A disappointing performance for a club of their standing, which can be explained, in part, by their incapability of performing in the second leg of this first knock out round of the competition, losing on four occasions and conceding one draw. In their defence, it has to be stated that Madrid have played four of their last five round of 16 matches away from home.
Twice (against Juventus in 2005 and Bayern Munich in 2007), they were unable to conserve their advantage of a goal acquired during the first leg. On three occasions (against Arsenal in 2006, Roma in 2008 and Liverpool in 2009), they were incapable of turning round a first leg defeat. Last season, they suffered a heavy defeat at Anfield against Liverpool (4 – 0).
The last 16 matches of Real Madrid since 2004 - 2005:
2004 – 2005 :       Real Madrid – Juventus Turin : 1 – 0
Juventus Turin – Real Madrid :  2 – 0, a.e.t.
2005 – 2006 :       Real Madrid – Arsenal :               0 – 1
Arsenal – Real Madrid :               0 - 0
2006 – 2007 :       Real Madrid – Bayern Munich :  3 – 2
Bayern Munich – Real Madrid :  2 - 1
2007 - 2008 :        AS Roma – Real Madrid :           2 – 1
Real Madrid – AS Roma :           1 - 2
2008 – 2009 :       Real Madrid – Liverpool :            0 – 1
Liverpool – Real Madrid :            4 - 0