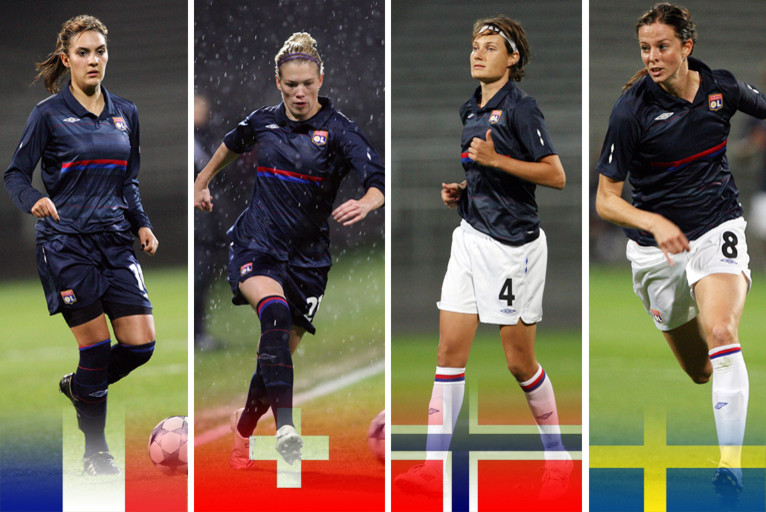 The 8 members of OL's female squad suffered mixed fortunes at the Algarve Cup, the Cyprus tournament and with the French national team.
If France were victorious 2-1 in Ireland last Wednesday, some bad news came out of Dublin. The current OL captain Laura Georges suffered a sprain to her knee and will be out for at least 3 weeks. During this friendly match before the qualifiers for the 2011 World Cup, Corine Franco and Louisa Necib were in the starting line-up in the midfield.
Thanks to their 2-0 win over China yesterday, Sweden, and Lotta Schelin, finish in 3rd place in the Algarve Cup. Norway were represented by Christine Nilsen, Ingvild Stensland and Isabell Herlovsen finished up in 6th place after a final defeat 2-1 at the hands of Denmark. Herlovsen had scored the Norwegian goal in the 2-1 defeat to the USA, winners of the competition.
Despite scoring 3 goals in the group stage, the Swiss player Lara Dickenmann was unable to prevent her side from finishing in 4th place in the tournament. Rested for the final 4-0 defeat against Holland, the OL playmaker had notably scored twice against England (2-2) in the group stage.