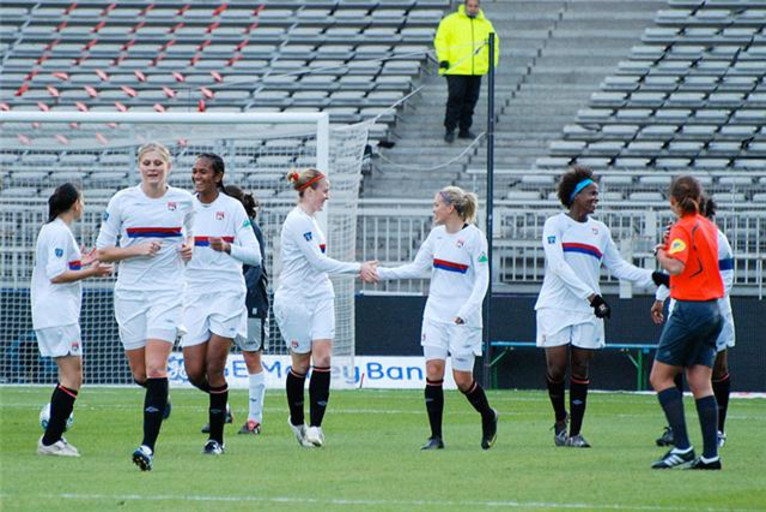 OL's women start, this Sunday at 15h00 against Toulouse, a series of at least 5 matches in 18 days in all competitions.
The decision of the sports tribunal to return the qualification in the Champions League to OL's feminine side has lifted spirits and made the schedule a lot busier. Everything is a question of balance and the OL coach Farid Benstiti will have to find his during this already decisive period. In the league, OL are up against Toulouse this Sunday and head to Juvisy on the 14th of March with the hope of seeing the 5 point lead that PSG have, melt away. Between these two matches, OL will play their last round of 32 game in the Challenge de France at Nord Allier on the 3rd of March, then their last round of 16 on the 7th of March if they qualify. The icing on the cake is that the end of the month of March will see them take part in the quarter final of the Champions League, on the 10th of March at Gerland then on the 17th in Sardinia, OL go into the round as favourites against the Italians of Torres Calcio Sassari.
This heavy programme will start with the match on Sunday against Toulouse, who Lyon thrashed 7-1 in the first game between the two sides. Louisa Nécib, Sandrine Dusang, Wendie Renard, Katia, Corine Franco and Sandrine Brétigny (2) scored the OL goals on that day. But this afternoon, Farid Benstiti will be deprived of 5 players away on international duty: Lotta Schelin, Lara Dickenmann, Christine Nilsen, Ingvild Stensland and Isabell Herlovsen.