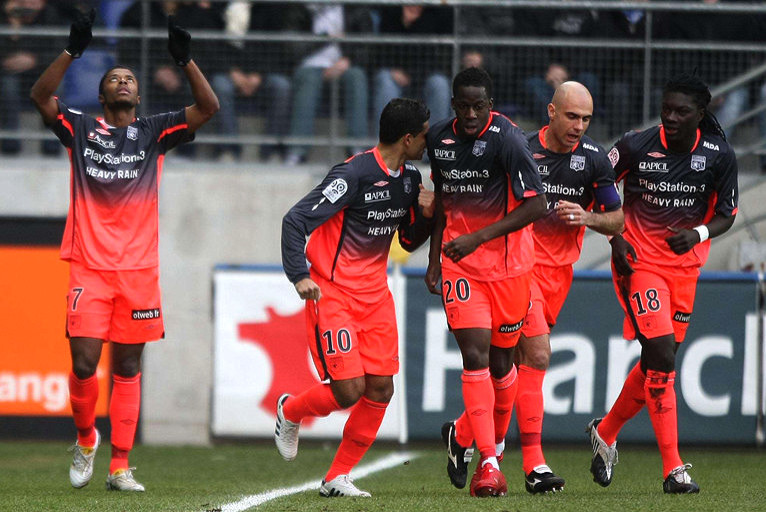 After their brilliant victory in Sochaux, OL find themselves in the spotlights again, only two points behind second placed Montpellier. The hunt is on.
« At triple speed» titled l'Equipe in its headline today with two Olympians starring: the Marseille player Niang and the Lyon player Bastos, both having scored hattrick's the night before. The OL player received a mark of 8 which made him the « man of the match ». It is of note that he was in the "team of the week" in company of Aly Cissokho.  Talk was of the return of an "unstoppable" Lyon capable of killing off a match in 20 minutes. At the final whistle, Francis Gillot, the Sochaux manager acknowledged in an annoyed tone that his team were weak « Obviously we were rubbish!» while his OL counterpart Claude Puel was appreciative of the week's performance of his players « It's been a good week, which finished off well, serious with a lot of maturity ».

On the web, Bastos was on «show» on foot 365 for who the Brazilian international « was on a cloud for over half an hour ». The echoes were the same on maxifoot.fr where the left winger shared the headlines with Niang both considered to have « relit the Olympic flame ».

Lyon are « the good student of the start of the year » for libération.fr who look at OL's record since the start of the year « 16 points from the six L1 matches they have played ».

In Spain, after Real's victory over Villareal 6-2, Cristiano Ronaldo who got himself onto the scoresheet promised « to give everything against Lyon in order to qualify » on Marca.com. Manuel Pellegrini the Real coach retained his confidence in Mahamadou Diarra who came on in the 85th minute in place of Lassana Diarra against the « yellow submarine ». « It would not be fair to place the fault of the defeat in Lyon on the shoulders of one player. M. Diarra put in a good performance and has been in form in training. »