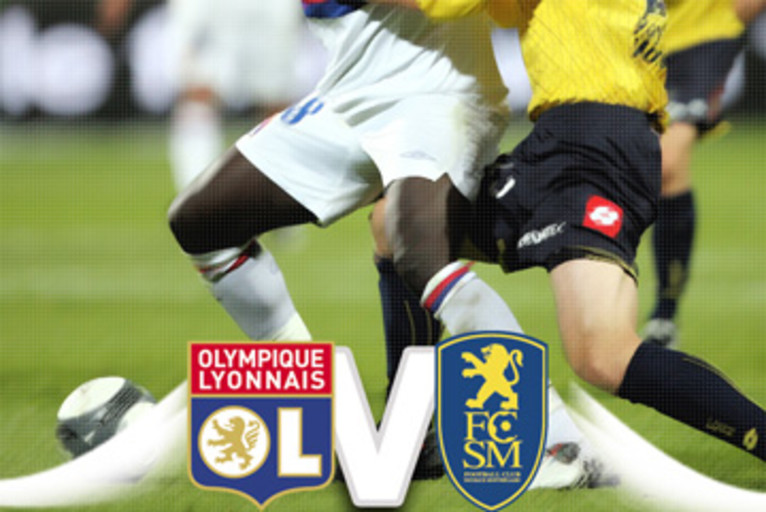 After their brilliant victory over Real, OL travel to Sochaux with the ambition of continuing their run which could see them return to the L1 podium...
Keep going whilst continuing the same collective expression like Tuesday night, is something that is possible, even if the OL squad feels it will be complicated. Moving from the bright lights of Europe to the L1 can appear to be a mental trap, just like after the victory over Liverpool which was followed by a heavy defeat to Nice 4-1 !
OL need to remobilize immediately in order to maintain their invincibility in the league this year and to keep on track for a return to the podium of the L1. In great form during both halves and in each line of the side against Casillas and his team-mates, the same will be expected against Sochaux. A consistent OL, capable of keeping a level which will assure them success and a quality of play. Something which hasn't often been seen over the last few months.
Sochaux have almost guaranteed their L1 status. This side is on a run of four matches without defeat in the league and have just qualified for the quarter-final of the Coupe de France. They will be playing a gala match against the seven times French champions, in the knowledge that they have not beaten OL at home in the L1 since the 2002-2003 season, in other words 6 defeats in a row since that famous victory! Sochaux possess a mixture of youth and experience, but one of the worst attacks in the league even if they do also have one of the best defences. If the remarkable Dalmat is in fantastic form, their new recruit Ideye seems to have already found his feet and looks capable of worrying any back line in France.
In order to avoid a certain decompression, will Claude Puel rotate the squad a little? He has the possibility in the knowledge that, for example, Bastos, Källström, Lovren, Ederson, Gonalons and Gomis barely played on Tuesday night. It is up to the Lyon squad to show at the Stade Bonal that they definitively stepped up a level against Real Madrid. A step towards a brilliant future …