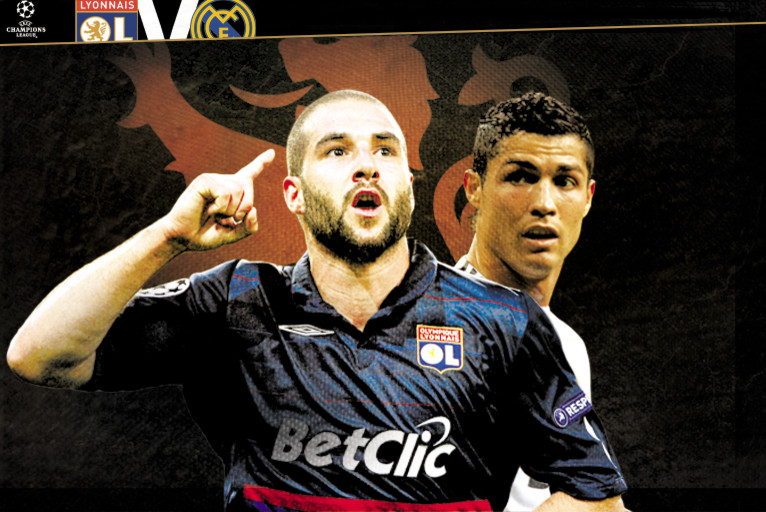 Even if OL are not favourites against Real Madrid, they can get a result at home as long as they lift their level of play...
Often disappointing as far in the league, the seven times French champions have on the other hand responded present on the European scene. Finishing second in their group, the draw has reserved them one of the favourites of the competition. Real want to lift the trophy at ahome at the Bernabeu next May. OL find themselves confronted by a mountain. Nobody can see them getting past this obstacle. How can you defeat Ronaldo, Kaka, Ramos, Casillas, Higuain, Benzema et al? A side who have pulled themselves back to within two points of Barcelona in the Liga.
The mythical Real are in impressive form, even if their play isn't always flamboyant. More than the collective, they possess so many individual talents! An acceleration, an inspiration, a shot from the excellent Ronaldo can change a match at any moment. And if that wasn't enough, Real will be at home for the second leg. This doesn't necessarily mean that they will not try to play at Gerland. That is not in their philosophy.
By playing the first leg at home, OL would appear to be handicapped. How should they go into this match, try everything, be wary? The aim will be to not lose all hope before the trip to Spain. Not conceding a goal would already be a good start for Cris and his team-mates. The match promises to be a great collective and individual battle. OL will have to be ready for their duels, then being realistic by taking advantage of the slightest occasion to beat the excellent Casillas.
Claude Puel has started each European match in a 4-3-3 configuration. Why should he change on Tuesday night? There are few uncertainties concerning the starting eleven. A starting eleven which has rarely made the difference, prompting Claude Puel to say that the notion of a starting eleven does not exist and that a match is not played by just eleven players! One thing is for sure: OL will have to lift their game on the occasion of their 163rd European match. If they want to find reasons to believe, they should remember that they have always beaten Real at Gerland, or that they haven't lost to them in four encounters. It would be great if the past could rejoin the present. So, why not?