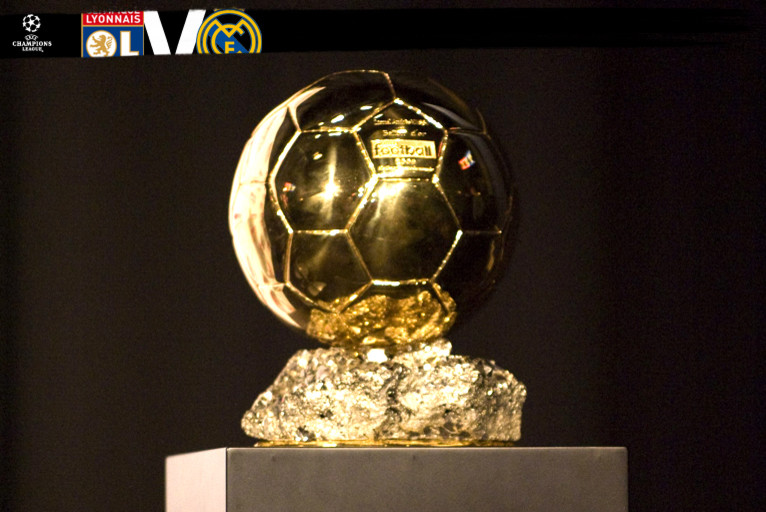 It is the most prestigious individual trophy in football. Created in 1956, and reserved for European players until 1995, the Golden Ball rewards the best player of the last season. Before 2007, the winner had to play for a European club.
Voted for by journalists from countries having taken part in at least one World Cup finals stage, the criteria for attribution are as follows: individual talent but more importantly the results with the clubs on a national and international level as well as performances with the national team.
Backed up by their 5 victories in the Champions League between 1956 and 1960, Real Madrid helped two of their players, Di Stefano on two occasions (1957 and 1959) and Kopa (1958), to win the « Golden Ball », the Barcelona player Luis Suarez interrupting in 1960 the domination of Real by finishing ahead of the Madrid player Puskas.
Despite Madrid's 6th win in the Champions League, 1966 did not see Real Madrid bring a third « best player in the world » from their ranks. This was down to the England national team of Bobby Charlton, winners of the 1966 World Cup.
The long period that Real went through without winning the Champions League (between 1966 and 1998), along with the difficulties of the Spanish national side who were unable to win any trophies, stopped the players from the « White house » engraving their name on the Golden Ball for 34 seasons! To make matters worse: between Di Stephano (1959) and Figo (2000), 4 Barcelona players managed to win it (Suarez, Cruyff twice, Stoichkov anf Rivaldo).
Even if they were discerned the prize whilst wearing a Real jersey, the last two Madrid players to win the award are in a special category: they were both the major reasons behind their national team's winning the World Cup before moving to the Spanish capital just weeks later (Ronaldo in 2002 and Cannavaro in 2006).
In recent times, the club from Madrid have recruited a number of former holders of the title (Zidane, Owen, Kaka and Cristiano Ronaldo).
The total number of Golden Ball winners from Real Madrid is 6. This is two less than AC Milan and Juventus (8), but one more than FC Barcelona (7).