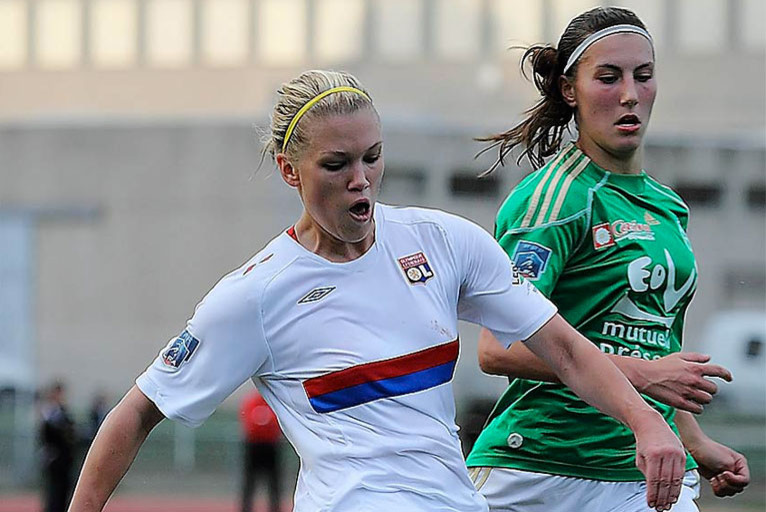 OL's womens team will be up against ASSE in Saint-Etienne this Sunday at 15h00 looking for points to take them up the table. The " Vertes" will be trying to pull themselves away from the relegation zone.
2010 was supposed to start with 4 consecutive away matches, there will be only 3. After a 4-1 victory at Saint-Brieuc and a postponed match at Nord-Allier, Lyon need to take the points from their next away match in order to stay in touch at the top of the league in the quest for the title. Last week, Paris, Montpellier and all won, putting 4 points between themselves and OL. As a consequence, Farid Benstiti's players are now in 3rd place in the league with the same number of points as Montpellier, 5 behind PSG and 1 behind Juvisy.
Whilst waiting for the rescheduled date for the match at Nord-Allier, OL will be able to catch up on their opponents by taking advantage of the direct oppositions which are coming up: Montpellier-Juvisy this Sunday and Juvisy-PSG next week-end.
In the first match between the teams in the league, the French champions tore apart Saint-Etienne and their new badge winning 5-0. The encounter took place at Tassin within the framework of the national refereeing day. Aurélie Kaci, Elodie Thomis then Lotta Schelin on three occasions showed the OL superiority. ASSE who are fighting against relegation will, most likely, have trouble dealing with OL's attacking firepower this afternoon.