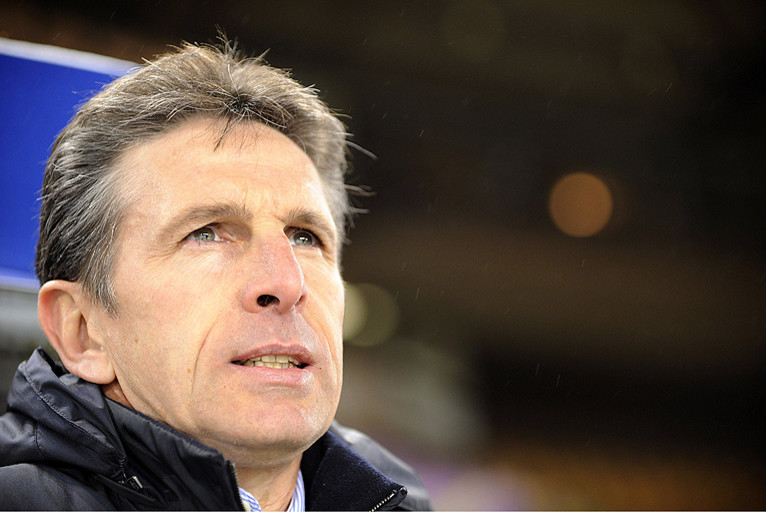 Lyon coach Claude Puel qualified Sunday's trip to Toulouse as an important match in his pre-match press conference...
Before fielding questions from the media, Claude Puel gave a medical update:
Clerc: has resumed running.
Bodmer: begins training with the ball next week.
Cléber: resumes running soon.
Bastos: received treatment for his corked thigh. Will undergo a late fitness test on Saturday.
Cissokho: continued running. He's doubtful for the Toulouse game due to fatigue. A decision will be made on Saturday.
What did you appreciate about the win over PSG?
"The three points. Those that played showed they could fight back, but we still struggled in certain facets of the open play. We need to be more consistent over the 90 minutes, as well as from one match to another."
How do you explain this inconsistency?
"The squad isn't quite full of confidence yet, which means we sometimes struggle. Confidence and consistency will come with a run of good results."
A word about Toulouse?
"They're a quality side. We know that. We saw that again against OM in the League Cup. They are a physical side. As soon as they lose the ball, they quickly form a solid defensive block and are very hard to breakdown. They're also very competitive. It won't be an easy game... like every week. I don't think Toulouse will be handicapped by their Cup game in midweek. There are four days in between the two games and some players were rested."
How do you go from playing every three days to playing just once a week?
"You have to be careful. It allows you to recover and recharge the batteries, but also to work. You can't let it break the rhythm, though."
Is your squad already thinking about Real Madrid?
"I hope not. We just need to improve to see our results improve. The team needs to improve, to play for the full 90 minutes. This game against Toulouse is crucial for our rhythm, for what we want to achieve in the second half of the season. We are very focused on this Toulouse game."
Have the four points you've won back off Bordeaux changed anything in the title race?
"It doesn't change much. We still want to climb into the top three and then defend our place in the top three. First of all we have to set realistic goals. There is plenty of competition for the top three. Everyone wants to be there. Montpellier for example? I think they can do it. They're on a great run and play good football with focused players.  They're not there by chance. They played excellently against us."
What do you think about Lovren?
"He can play several positions, in the middle of the defence or in a full-back role. He is essentially a central defender, but I don't know where he'll play against Toulouse."