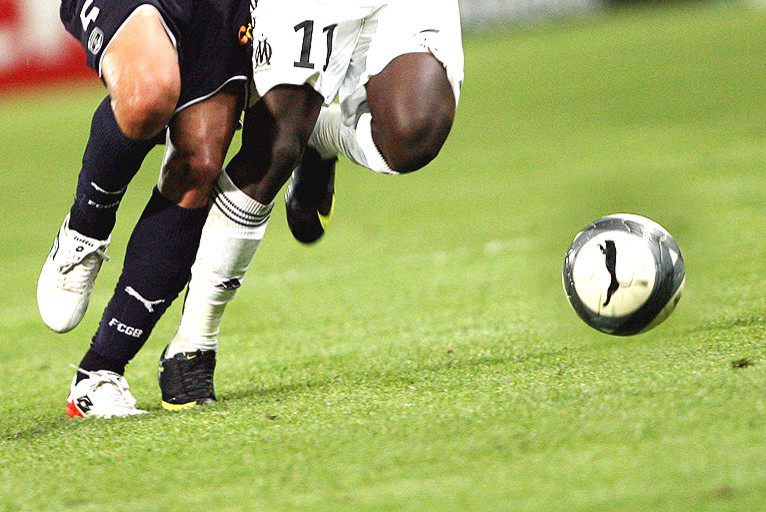 The top six sides in the L1 all play away from home this week-end. Which sides will come away from these trips with the best results?
There are, from time to time, weekends when all of the top 6 sides travel to away games. Will OM, 7th, take advantage of the situation with their home game against Valenciennes? Or will Rennes, 8th, at home to Bordeaux? Certainly there are some trips that seem, at first glance, easier than others. But, at this start of the month of February, nothing at all has been decided, except for Grenoble, firmly rooted at the foot of the table.
The pack chasing Bordeaux will be hoping for a Rennes victory, which could bring Lille, Montpellier, Lyon and Monaco all closer to the reigning champions … Lille head to Nice who have really started to need points quite desperately. Montpellier travel north to Boulogne, who are in the relegation zone but who have not given up hope. Monaco, invincible since the start of the year, will take themselves to St-Etienne; the "Verts" are also in need of points in order to reassure themselves and their supporters.
Amongst the teams at the top of the table who will be hitting the road, Auxerre seem to have the easier task as they visit a Grenoble who have given up all hope of saving their season.
In the remaining matches, OM are at home to Valenciennes. It is a chance for Marseille to keep in touch with the team's at the top of the table before trying to climb some places by winning their match in hand. PSG would be well inspired to take all three points at home to Lorient… Le Mans, away to Lens, will be looking for something positive in their quest to avoid relegation. And finally there is Sochaux – Nancy, two sides who both count 30 points and who it would appear have nothing to fear for the rest of the season…nor anything to hope for.
Toulouse – OL
PSG – Lorient
Rennes – Bordeaux
OM – VA
ASSE- Monaco
Grenoble – Auxerre
Lens – Le Mans
Nice – Lille
Sochaux – Nancy
Boulogne - Montpellier