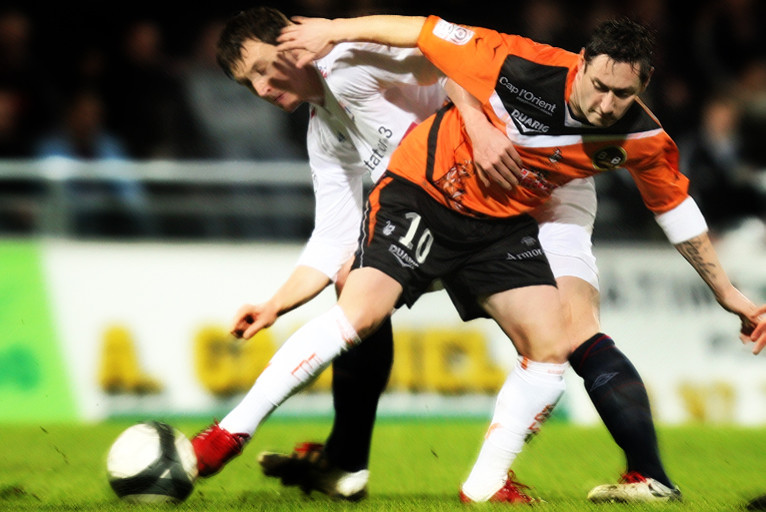 Three days after their elimination from the Coupe de France, OL will be going to Lorient looking to qualify for the semio-final of the Coupe de la Ligue. The trip to Lorient is coming at just the right moment.
Olympique Lyonnais have not had the time to dwell on their elimination from the Coupe de France. Barely back from Monaco and Claude Puel's players have already taken the direction of the Morbihan for the quarter-final of the Coupe de la Ligue against Lorient. Another knock-out match which now takes on all the more importance.
Even if the Ligue 1 and the Champions League remain the principle occupations of the club, this Coupe de la Ligue can offer them new horizons: Lyon are, in effect, just two matches away from another final at the Stade de France with the possibility of adding another line to the clubs honours.
To achieve their objectives, Claude Puel's men will have to get over another obstacle: after a 3-0 success at Gerland against the Ligue 2 club FC Metz (a goal from Jérémy Toulalan and two from Lisandro), OL find themselves confronted with FC Lorient, a much more difficult opponent. On the pitch at the Moustoir, OL will be looking to take their third victory of the season against Lorient after the two L1 matches, 1-0 at Gerland and 3-1 at the Moustoir just one week ago.
Attention though, Lorient will be trying to gain pardon for the two defeats in a row that they have suffered in a week against Lyon (3-1) and this Sunday away to Saint-Etienne in the last 64 match of the Coupe de France. In the "Cauldron", Lorient messed up their match completely, losing heavily, 4-1. There is no doubt that Christian Gourcuff will be able to bring his troops back to order and that Lorient will be getting ready to offer OL a choice reception. Often fertile for Lyon (4 victories in 6 confrontations in the Morbihan), the earth at the Moustoir could be a lot more hostile for this quarter-final of the Coupe de la Ligue.