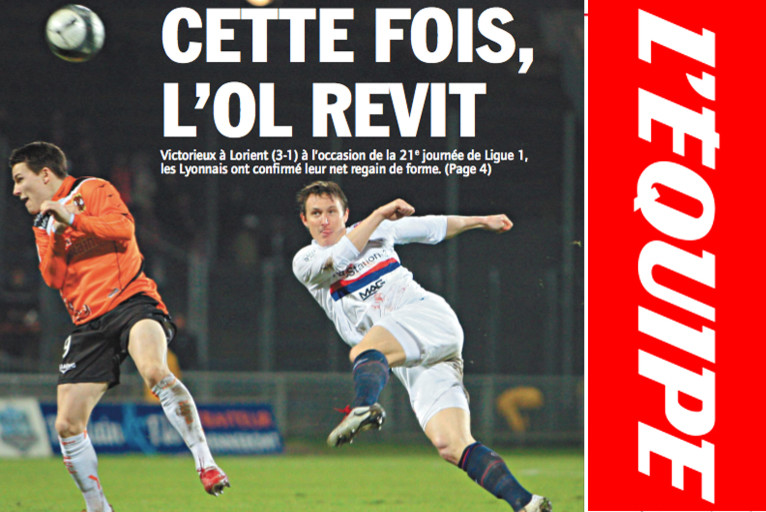 This mornings papers looked back at OL's victory away to Lorient.
« This time, OL are back » titled L'Equipe who underline that « the Lyon players confirmed their distinct turn around in form. » « Behind and in terrible during the first half, OLmanaged to turn the game around after some radical changes from Puel » analysed the daily sports paper, who gave the best score of the match (7/10) to Hugo Lloris, « the one man wall ».
While Christian Gourcuff deplored « the physical deficit » shown by his players, Claude Puel was delighted with the reaction of his men « apathetic» in the first half: « it is important that we were able to turn the situation around. It can be the start, or the basis, for the rest of our season. »
For le Progrès, « OL's vhange of fortunes has been confirmed ». The regional daily paper underligned that the OL players were « abe to change the tone of their performance! », after « a first half played without desire or the slightest collective inspiration ». Two players were thrust into the spotlight: Lloris and Källström who « relit the fire. »
Jean-François Gomez wrote that Bafé Gomis acknowledged that the Lyon players « still have some mental problems » but states: « we managed to prove that we are a quality side with character. »
If the Parisien – Aujourd'hui en France consacrated their front page to Sochaux's victory over Lille, they note in the sports section that' « OL are unstoppable at the minute ».