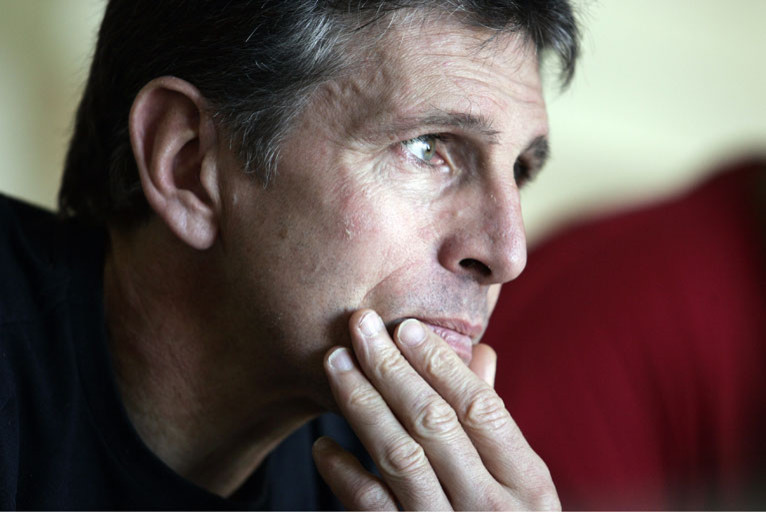 The OL manager's traditional press conference 48 hours before his side's next encounter...
What is OL's team spirit like after the two cup matches?
« We want to maintain the same philosophy against Nancy, the same mentality that we showed in the two cup games in order to win in style. We managed to do it against Strasbourg and Metz with a little less style against the former. The first game back in the league is always special, but we are taking each match as it comes. We dropped a lot of points in the league towards the end of 2009 ».
What are your objectives for this return to the league campaign?
« We want to keep the same mentality. In the second half of the season everything accelerates. We will know a little more in March. We must get back on the podium as soon as possible and not leave it. Afterwards, we will see what we are capable of achieving ».
Would you say that there is now competition within the squad once again?
« Yes, with all the returns from injury. The players will have to take that into consideration. We couldn't really rotate before, this will now bring about competition which will have to be accepted. We'll see how the squad takes it. The schedule is pretty hectic in January with a game every three days, but we are focused on Nancy right now ».
Is it important that your three attacking recruits have all scored?
« Yes. Before the break, just like the rest of the squad, they were tired (Lisandro, Gomis, Bastos). Now they are fresh and no longer are carrying injuries as they were beforehand. That said they had not lost their qualities ».
What do you think about Nancy ?
« They are a side that goes through highs and lows. They have the potential to put in great performances. In the home game against them we had to give our all to win. I'm expecting a tough match in the Lorraine region. Govou? He's coming along fine. We'll see … ».