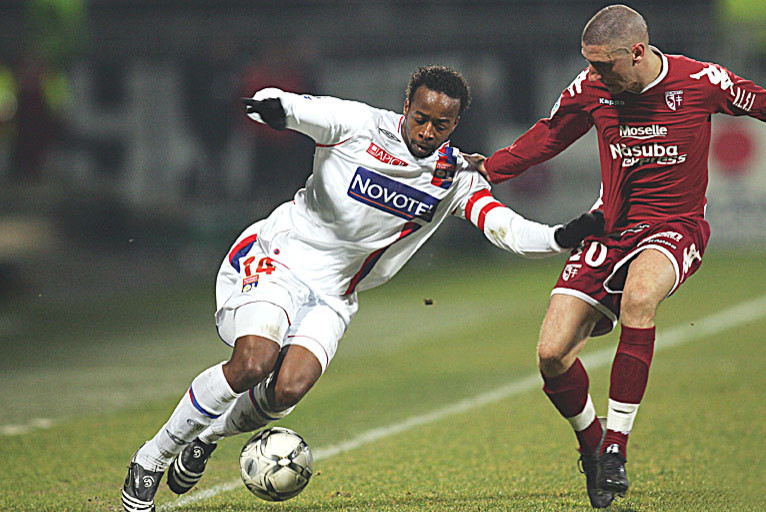 In the Coupe de la Ligue, since the change in format which took place in 1995, OL have played 33 matches (18 victories, 6 draws and 9 defeats, scoring 54 and conceding 38 goals). They won the competition in 2001 and reached the final in 1996 (against Metz) and 2007 (against Bordeaux).
Just like last season, OL will start the competition against Metz at Gerland. Last year, OL suffered a heavy defeat, despite a goal from Cris (1 – 3). Wednesday will see the third encounter between OL and Metz in the  Coupe de la Ligue: in 1996, OL lost in the final on penalties (0 – 0, pen.: 5 – 4).
Only three players of the current OL squad have scored in the Coupe de la Ligue for Lyon: Sidney Govou (5 goals), Cris and Bodmer (1 goal). Sidney Govou is, with Peguy Luyindula, the top OL goalscorer in the Coupe de la Ligue.
It should be noted that penalty shoot-outs have not favoured OL in the Coupe de la Ligue: from six shoot-outs that they have taken part in, they have won only one: in 2002 against Sochaux (in the last 32).