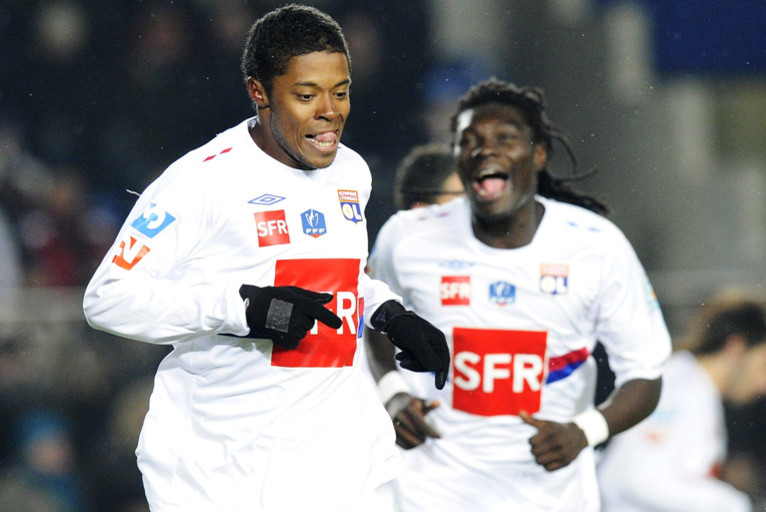 Strasbourg, Metz, the World Cup: Michel Bastos evoked all of these subjects with in front of the gathered press this afternoon.
What did you retain from the match against Strasbourg?
We put in a good performance against Strasbourg. This qualification is a good way to start the year. On a personal level, scoring two goals did me a lot of good, it's good for the confidence. Now I have to confirm. If we want to build on it, now is the moment.
What do the cups represent now?
OL play each competition with the aim of winning it. In the league things are difficult right now but we won't give up. We'll try and get the best possible results in all competitions. The first part of the season must serve us as an example of what we can do well and less well. We know that we have our qualities, it's up to us to show it on the pitch. Matches like the one against Metz are very difficult to play in. Against OL, teams always give their all. That's why it is sometimes more difficult to play against them than Real Madrid. What will be important on Wednesday is qualifying. If we mess up, if we lose, we will fall into a hole and things will be really difficult afterwards.
Are you worried about returning to Gerland?
It's in our minds. The supporters want results, which is normal. They want us to win and be at the top of the table. We need to try and not think about that: the best way to change things is to win matches. It's up to us to win against Metz and show the supporters that the machine is working again. We will be up against a team that eliminated OL last season. We talk about it in the dressing room, even if this is a new season.
On which flank are you more at ease?
Against Strasbourg, I played the second half on the right but the position in which I feel the most at ease is on the left flank, where I play with my stronger foot. Sometimes, the coach puts me on the right in function of the direct opponent. That doesn't bother me.
Are you starting to think about the World Cup?
It gives extra motivation. I have just come back from Brazil where they are saying that I have a good chance of going. All I need to do is to work hard in order to get good results. I don't care what position I am playing in, even if I end up in goal. The World Cup is one of my dreams. I told the Brazil coach that playing at left back wasn't a problem for me, even if my real post is more offensive.
What was your reaction to the shooting that the Togo side were victims of?
It 's a catastrophe. I had Aurélien Chedjou on the telephone about it, they are really disappointed. And when you think that the World Cup will be in Africa, I hope they will do all they can to make the security better. A lot of people have a passion for football, but things like that have nothing to do with football.