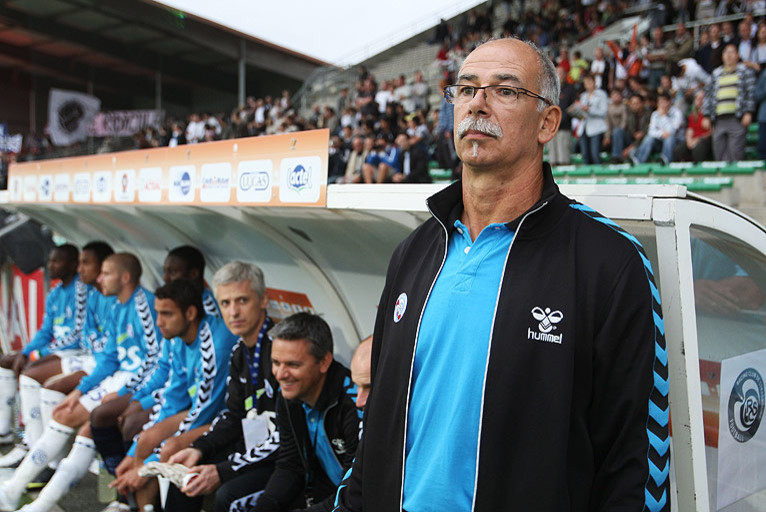 The Alsatian club have meseed up the first half of their season in the league....They are, for the moment, in the relegation zone...
L2: 18th with 19 points from 19 matches: 4 victories, 8 draws and 7 defeats ; 20 goals socred and 27 conceded. The Alsationas are two points behind the first sides out of the relegation zone Dijon and Châteauroux.
4 victories: 4 wins at home (Vannes, Istres, Bastia, Guingamp)
8 draws including 3 at home (Arles, Sedan, Caen).
7 defetas including 2 at home (Châteauroux and Tours).
28 players used ; Rodrigo 19 matches, Othon 17…
20 goals: Fauvergue 8, Gueye 7, Ledy 2, Bezzaz 1, Gargorov 1.
Next league match: Strasbourg – Laval.
Coupe de la Ligue:  Racing were eliminated from the first round by Istres 6-1 (with a goal from Gueye).
Coupe de France: in the 7th round, a victory against Biesheim 3-1 (Ketkeo, Gargorov 2) ; in the 8th round, a victory against Thionville 3-0 (Bezzaz, Fauvergue, Gueye).
The Alsatian club changed managers at the start of the season. Gilbert Gress being replaced by his assistant Pascal Janin.