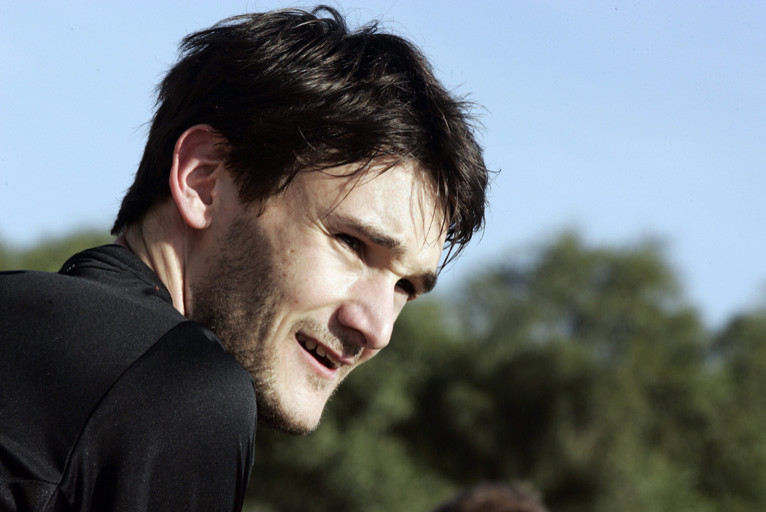 Lloris answered questions from the media after lunch… as always his answers were full of lucidity and determination…
In the morning, his training session was split up between physical work, physio sessions and a specific seance with Joël Bats while the rest of the troops faced each other in a tournament with three six men teams. Showered and fed, Hugo Lloris then came to the rendez-vous with the media.
Hugo, how is the training camp going?
It's the perfect place to be preparing for the coming months, to remobilise the group. We are well aware of what did not work at the end of the year. There has always been a good atmosphere within the squad. We have to get back a certain dynamic in order to line up the good results. We need a solid game plan. We have to do more out on the pitch to reverse the tendency of the last few matches, of the end to the first half of the season which finished up on a sour note. We froze and were unable to play our football through lack of confidence and fluidity ».
Have you become a leader?
« There are different types of leader. I'm more of a leader on the pitch, that is what interests me. I stay in my place and just try and show everyone what I can do ».
Do you think that the cup matches are important?
« There is always a risk when you play a cup match. These cups can create a good dynamic and keep the squad going. Will I be playing? I don't know. We are a squad and everyone needs to participate. We have to start off on a good note against Strasbourg then against Metz. Saying it is fine, we have to do it ».
Are you thinking about the schedule you have coming up?
« Calmly. We need to take things step by step and not look too far forward. There are too many parameters to manage to risk it ».
How do you see the friendly match against Club Africain going?
«It should be a good end of training camp match. We don't know much about Tunisian football, or this side. The stadium is going to be full and it will be a good setting for the whole squad to get involved in. My shoulder? We are treating it, there are no problems ».