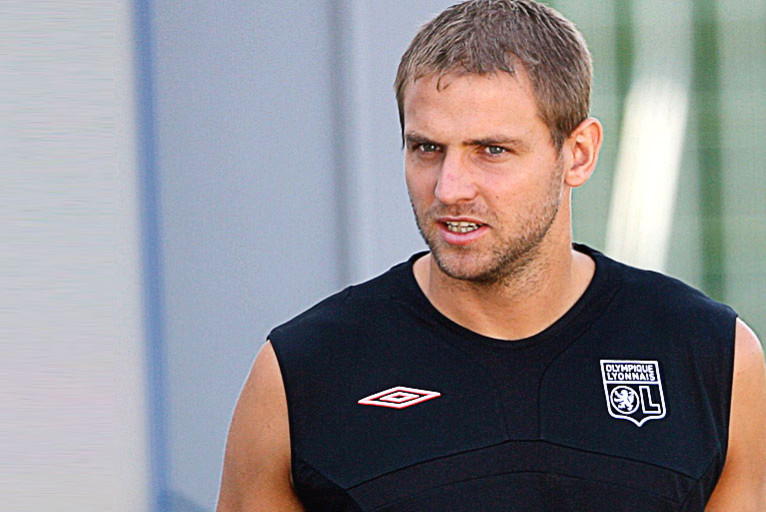 Big « Bode » is no longer injured. He is back with the squad. In his interview with OL SYSTEM he says exactly what he thinks…
He is the only OL player to have not suffered defeat this season, as he has not played since the visit of Toulouse to Gerland. Absent because of a groin strain and then a calf problem, Mathieu had to take a break for treatment. We had lost sight of him a little « I felt a pain in my groin before the match against Toulouse. During warm-up it really started to bother me. I should have stopped earlier; I shouldn't have played the match. It's my fault. But I'm always worried that people don't understand or believe me. I had to get treament. I went off for three weeks in a centre far from Lyon. It did me the world of good. For the first time in a long while I made a break from football. It's mentally tough when you are injured, especially when you have been half the time over the last 18 months ».
He, obviously, followed OL's results. « We started off well, even if not everything was perfect. Afterwards things became more complicated. But we have all we need to kick back off on the right foot. It' not me making a speech, but we have to start off well in January ». Mathieu is back in contention. But for which position? « The coach will decide. You know that my prefernece goes to the midfield, but I will play where the coach needs me. I know that with all of my problems, my progression has been slowed down. Afterwards, when you play in the centre of defence you need to have automatisms with your partners. That takes time … ». So, he is working hard after not having rested during the week of vacation.
Mathieu, the elegant, the technically gifted player is also a very frank man. For example, his relationship with Claude Puel. «It's not necessarily something easy to deal with. We have a very frank relationship (laughs). We say things to one another, sometimes voices are raised. But, as long as there is honesty it doesn't bother me in the slightest. We don't have to be friends in order to work together ».



"First and foremost, I

remain a player in my soul

"



To finish up, the former Lille players admits: « Personally, I'm a player in my soul. I play football first and foremost for the pleasure all the while knowing how lucky I am to earn a good wage. But, what is of the utmost importance, is this notion of pleasure on a daily basis. Whether it be in training, during a match or with my friends, children. The pleasure that I feel with a ball at my feet. I'll be honest with you, I had lost that a little with all the injuries I have had recently ».