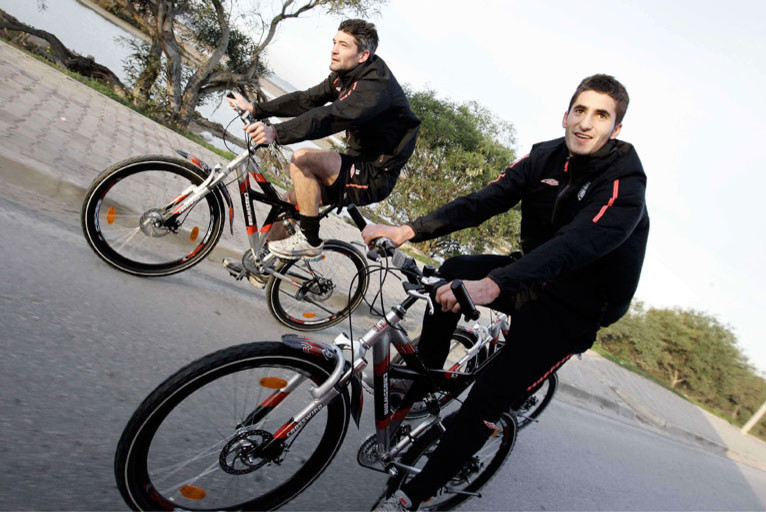 Jérémy Toulalan is back playing after his injury. He says he is ready for the second half of the season with OL without thinking about any other distractions. Here is his interview that you can seein long format on OL System…
He felt a few aches and pains at the start of the training camp and even suffered during the physical wake-up on Sunday morning. « I started well and then afterwards suffered. I didn't make a complete break during the holidays. My injury? It's ok, I'm not thinking about it anymore. I'm not apprehensive. I'd had a problem with my groin for a while and it just went during the match against OM. I had to stop in order to treat it … I came back in the last to matches, against Montpellier it was difficult towards the end of the encounter … »
He looked back at the first half of the season. « I'm not going to be original by saying that we started well before hitting problems afterwards. Our preparation was based on the objectives fixed at the start of the season.  We were in form. Afterwards it wasn't the case when we suffered the injuries to certain players. Is it somebodies fault? I think the results are the fault of all at the club. I started pretty well in the midfield and then ion the defence until the match against OM, where I think that I was guilty on two of the five goals, notably the one scored by Diawara who I was supposed to be marking. It didn't bother me to be playing in the centre of defence, I'm ready to do it again if the coach needs me. But, I prefer playing ion the midfield. In what system? I'm not bothered. What is important is that the team plays well and wins. Afterwards, I like playing alone in front of the defence … ».
Is the former Nantes player worried? « No. We have to keep playing, winning, get our confidence back.It makes me laugh when I hear that we aren't supposed to have any leaders in the squad … We will have to get back on track against Strasbourg and Metz. In the league we will have to get back on to the podium and quickly, just as the coach said. Afterwards, we'll see … ».
A busy schedule is waiting for « Toulalan », with OL and France. « Each thing in its time. For the moment, I'm not thinking about the World Cup. I'm focused on playing with OL who also have a busy schedule; I'm thinking about playing well. The World Cup will come after. It was strange watching the two games, the first match in the stands and the second at home because of my injury. The main thing was that we qualify. France put in a pretty good performance in the first leg.
Is the midfielders future still at OL? « We'll see with the club, but as I have already said it will be after the World Cup. For the moment I want to focus on the end of the season ».