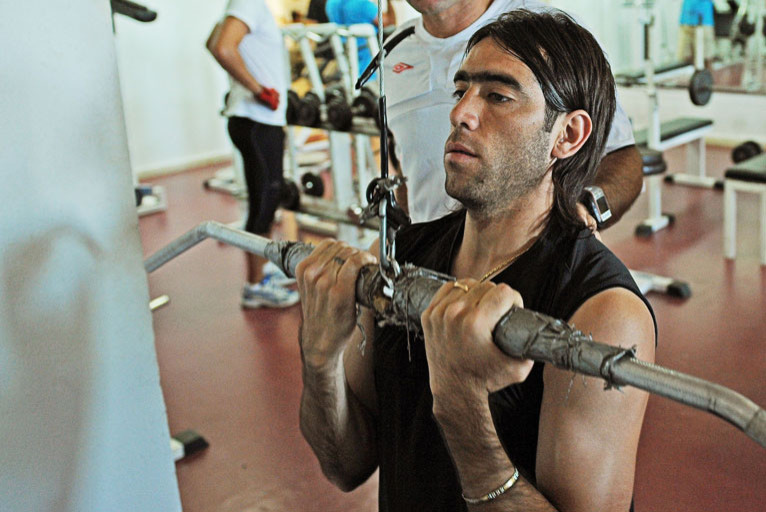 The season got back underway for OL who took part in a session that mixed jogging on the beach and work indoors...
At 16h00, the whole group was in the hall of the hotel, where we could bump into the musician Jean-Michel Jarre among others. Just as the group was leaving for 40 minutes of jogging on the beach, Bastos and Delgado arrived. They would join up with the group a little later on. Jogging on the huge beach before heading to a room at a neighbouring hotel for more exercises and abdominal work. The squad was in good humour right up until the end of the session at 17h 30.  "It's good to be back together. There is a good atmosphere in the group. Now the results have to change... ". Capitain Cris is well aware of what needs to be done in the second half of the season! Night has already fallen in Tunis; back to the hotel.
On Sunday, the squad will be up at the crack of dawn, working before breakfast. They will then head indoors from 10h00. The squad will start working with the ball from 16h00. A more copious menu, logically.